Still Single: Charles Manson's Wedding License Expires Before He Can Marry 27-Year-Old Woman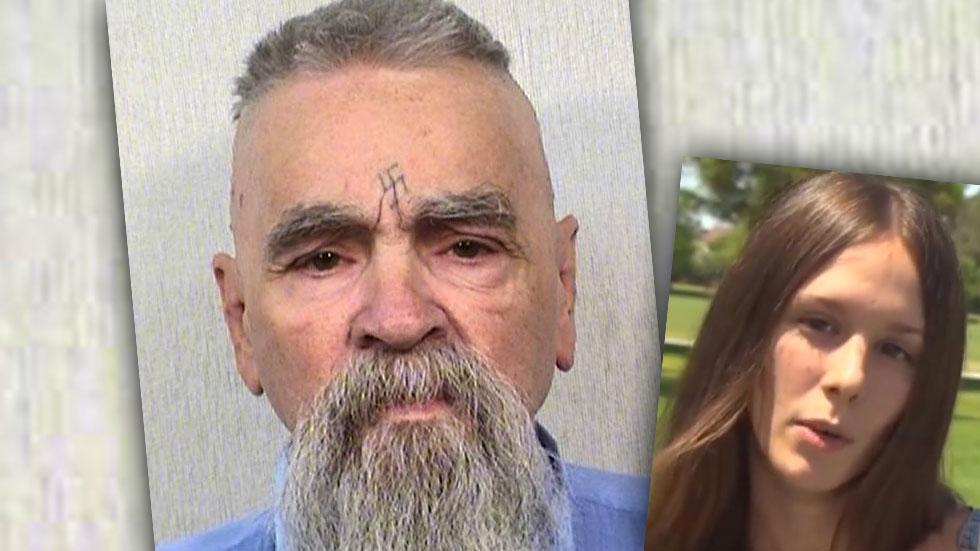 Charles Manson's license to marry 27-year-old Afton Elaine "Star" Burton has essentially expired, as the 80-year-old murderer missed the chance to wed over the weekend.
"A Manson wedding did not take place," California Department of Corrections and Rehabilitation spokeswoman Terry Thornton told the L.A. Times.
As RadarOnline.com previously reported, Manson and Burton -- who regularly visits the notorious killer behind bars in Kings County, Calif., and presides over websites touting his innocence -- had a 90-day window to tie the knot after receiving the license Nov. 7, which ends Thursday. Manson's current digs of California State Prison, Corcoran, however, do not permit weekday weddings, meaning the couple will have to reapply for the nuptials in Kings County. Burton will apply for a new license, New York City-based photo agency editor James McGrath, who corresponds with her, told the AP.
Article continues below advertisement
When she was 19, Burton left her native Illinois to be closer to the city where Manson's serving his lifetime prison sentence, in hopes of proving his innocence and getting him a retrial.
While Burton would have taken Manson's last name as her own, according to the license, terms of the murderer's sentencing barred the two from consummating the marriage, as he's not permitted to have conjugal visits with his new bride.
Interestingly, Manson brushed off the marriage talk in a Rolling Stone interview from Dec. 2013, calling the chatter "trash we're playing that for public consumption."
Manson remains behind bars in the gruesome Aug. 9, 1969 murders of pregnant film star Sharon Tate and six other people.
After a dozen rejections, Manson's next parole hearing will come in 2027, when he'll be 92.