Exclusive
It's True! Bruce Jenner's Mom CONFIRMS He's Becoming A Woman In Blockbuster Interview – 'I'm So Proud Of Him!'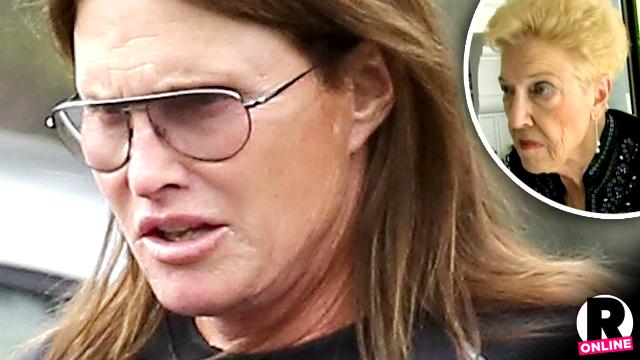 After months of speculation, RadarOnline.com can confirm that the rumors are true: Bruce Jenner is transitioning to become a woman! In a world exclusive interview, his mother, Esther Jenner, confirmed the news and revealed that she is so proud of her son.
"I just learned about his transition," she told RadarOnline.com exclusively. "Bruce filled me in, and we had a very long, long, long talk about it."
Confirming the news that he'll share his journey on a documentary TV show, Esther said, "I have never been more proud of Bruce for who he is, himself as a father, as an Olympian, a wonderful public speaker. He instills enthusiasm in people. He's gifted."
Article continues below advertisement
Esther admitted she "did not know of his" inner struggle until recently. But she insisted, "Right now I am more proud of him for what he's allowing himself to do. I am more proud of him now than when he stood on that podium and put the gold medal around his neck. He deserves all the respect."
As RadarOnline.com reported, Bruce hasn't found much support from his ex, Kris Jenner, or her daughter Kim Kardashian. But his mom is solidly in his corner.
"I support him whole-heartedly," she continued. "I just love him like I always have."
And why, after all these years, is Bruce speaking out now? Esther said that even in his most challenging moment, Bruce is thinking of the millions he may help.
"If he can help other people with emotional problems," she said, then it will all be worth it.
For more from her explosive interview, including early signs Bruce might make such a change, stay tuned to RadarOnline.com!
Watch: Bruce Jenner To Address TRANSformation In 'Major Sit-Down Interview'