Exclusive
Dressed To Thrill! Inside Bruce Jenner's Feminine New Wardrobe — 'Styled By His Daughters'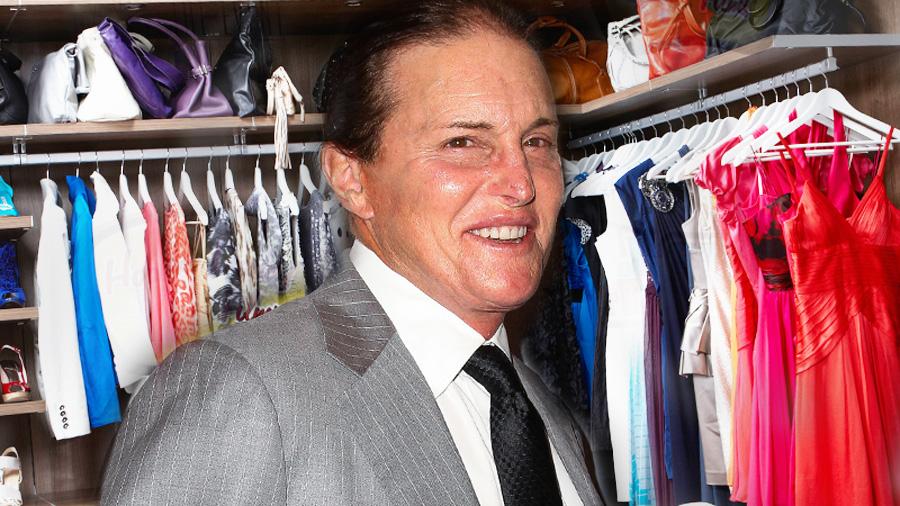 Bruce Jenner is finally ready to make his physical appearance match the way he feels inside, from his hair to his clothes. And according to a source close to the Keeping up with the Kardashians star, the process is already fully underway!
"Bruce has been very subtle in already switching his wardrobe over to female attire," a Kardashian insider tells RadarOnline.com exclusively. "He has been wearing very gender-neutral clothing lately, that could either be worn by a male or female."
Article continues below advertisement
According to the source, "Bruce is going to be a very sophisticated and classy woman, but will not be seen in flowing gowns. He is going to be more of a pantsuit kind of lady and his daughters are going to make sure of it."
The 65-year-old former Olympic athlete has three biological daughters -- Casey, 34, Kendall, 19, and Kylie Jenner, 17, as well as three step-daughters with momager Kris Jenner, 59 – Kim, 34, Kourtney, 35 and Khloe Kardashian, 30.
According to the source, "He is pretty much going to be styled by his daughters and they all have their own idea of how they want him to dress. They want to play an active role in their father's transition and the fact that they own a clothing empire makes things that much easier."
As Radar previously reported, Jenner has been living as a woman behind closed doors in Malibu and will break the silence on his transformation in an upcoming interview with Diane Sawyer.
Which of his daughters' style do you think Bruce Jenner should emulate when he becomes a full-time woman?