Exclusive
Bruce Jenner's Longtime Friend & Drag Partner 'Didn't Believe' Sex Change Rumors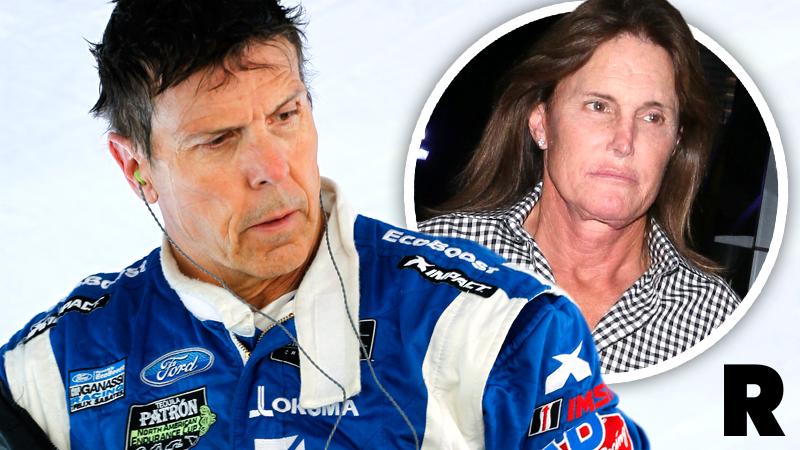 In the years after the Olympics, Bruce Jenner devoted himself wholeheartedly to extreme sports. Now, a man who spent years by his side drag racing tells RadarOnline.com that despite their countless hours together, Jenner never gave any indication he was struggling with his identity — and planning to become a woman.
"There was no indication of this whatsoever!" the 65-year-old auto racing extremist's former racing partner, , told Radar.
Article continues below advertisement
"I have known Bruce since the 80s," says Pruett, who is still actively involved in the racing scene. "In 1986, we were racing partners and won the IMSA GT Championship. We have remained close friends ever since and I actually saw him about a year ago and he did not mention it at all."
"You read all of the headlines when you are in the line at the grocery store, but I took it with a grain of salt," he says, referring to Jenner's decision to become a woman. "I didn't believe it at first. I just thought it was kind of funny and wondered what the reality of the situation actually was."
However, after it was revealed that the 65-year-old former Olympic athlete is transitioning, Pruett tells Radar, "I am fully supportive of Bruce."
"Bruce has always been a huge supporter of mine in helping encourage me with my racing career. When he sees young athletes, such as myself, he does everything he can to help them."
"I have no idea what he is going through and I am not in his shoes, but I will say this. If Bruce called me tomorrow, I would, of course, be here for him no matter what."
In fact, Pruett, who is also the owner of a wine company called , says that he "still sends Bruce boxes of wine."
"Of course I do," he adds. "Bruce has always been a great friend and he will always be one," even when he is a woman.
Are you surprised to learn that Bruce Jenner's friends and colleagues had no idea about his transformation? Let us know in the comments below.