Tortured At 14: Bobbi Kristina Brown Tried To Stab Her Mother, Attempted Suicide Before Secret 2008 Hospital Stay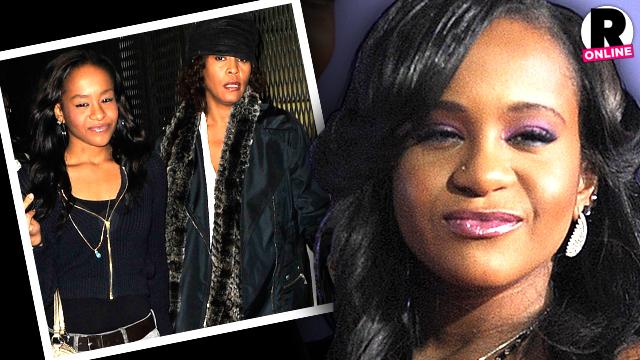 Seven years before Bobbi Kristina Brown was discovered unconscious in the bathtub of her Georgia home, there were tell-tale signs of the child's dark future.
According to The National ENQUIRER, Bobbi Kristina tried to stab her famous mother, Whitney Houston, before slitting her wrists in a shocking suicide attempt when she was just 14 years old.
Just days before celebrating her 15th birthday, the rebellious teen and her mother, who later died in a drug-addled drowning three years later, got into heated argument at her uncle Gary Houston's Atlanta home, family member Ann Davis told The Enquirer in a 2008 report.
Article continues below advertisement
Bobbi Kristina grabbed a sharp object and tried to stab Whitney, Davis said the child's father Bobby Brown, told his mother Carole. She then attempted suicide by slashing her wrists with a razor blade.
After she was rushed to a local hospital, "Carole told me Bobbi Kristina was transferred to and spent three days at Peachford psychiatric hospital," David recalled of the February 17, 2008 incident.
It seems her parents' 2007 divorce spurred the sudden wave of rebellion and violence.
"Bobbi Kristina has been running around drinking and partying, doing what she wants to do," Davis said.
"She and her mother had been arguing a lot," another source confirmed to The Enquirer.
Now, years later, Bobbi Kristina's family awaits for the 21-year-old to miraculously awaken from a two-week coma.
As Radar recently reported, detectives are speaking with "a half dozen" witnesses who may know what happened in the hours before the aspiring singer was found unresponsive in the bath by friend Max Lomas on the morning of January 31.