Bobbi Kristina Brown 'Wanted To Leave' Nick Gordon—Inside The Couple's 'Self-Destructive' Relationship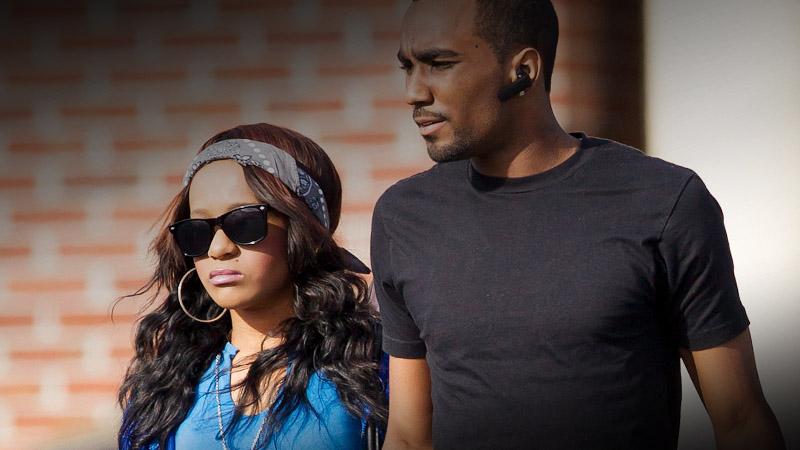 New details have emerged that paint Bobbi Kristina Brown's relationship with her self-professed "husband" Nick Gordon as chaotic and destructive.
In an explosive tell-all, a man who had gone to school with Brown and has remained close to her said the 21 year old was on "a tragic downward spiral" at the time of her horrific Jan. 31 medical emergency.
In one disturbing revelation, the man alleged to The National ENQUIRER that he was aware of a specific incident last September when he joined his close pal, Brown, and 28-year-old Gordon to smoked crack together at a friend's birthday celebration in a Roswell, Georgia, park.
Article continues below advertisement
As the party was winding down, the three hopped into Brown's car near the park "and lit up a crack pipe," he claimed.
"Nick's just as bad," said the man. "They've been in this self-destructive cycle for a long, long time."
The man, who The ENQUIRER chose not to name, said Brown and Gordon recently began sleeping in separate bedrooms because of continued fighting in their relationship. Police were called to their Roswell residence on Jan. 23 over a reported fight. But when cops arrived, no one was home.
The man said: "The Wednesday before Krissi was found, she texted a friend of mine, saying, 'I don't think things between me and Nick are working out.'"
"Krissi wanted to leave him, and had plans to move to California to follow in her mother's footsteps as a singer," the source continued. "Sadly, it looks like her dreams will never be fulfilled."
As RadarOnline.com reported, Gordon has remained under a cloud of suspicion ever since Brown was discovered unconscious in her bathtub at the end of January.
MORE ON:
Bobbi Kristina Brown
Article continues below advertisement
"The incident has always been under criminal investigation and has not been reclassified as a criminal investigation," Roswell, Georgia, Police Chief Rusty Grant said in a statement to Radar. "Criminal investigations may or may not result in criminal charges being brought against individuals."
Fulton County emergency dispatch records made public Wednesday reveal a 911 call from a security guard at Brown's gated community reporting that people were "hitting each other and swinging" at one another outside the home a week before Brown was found face down in a bathtub. The guard did not provide any details of the reported exchange or how many individuals were involved.
For more on this story, pick up the latest issue of The National ENQUIRER, on newsstands now.