Bobbi Kristina's Family 'On Each Other's Nerves'—Bobby Avoiding 'Drama'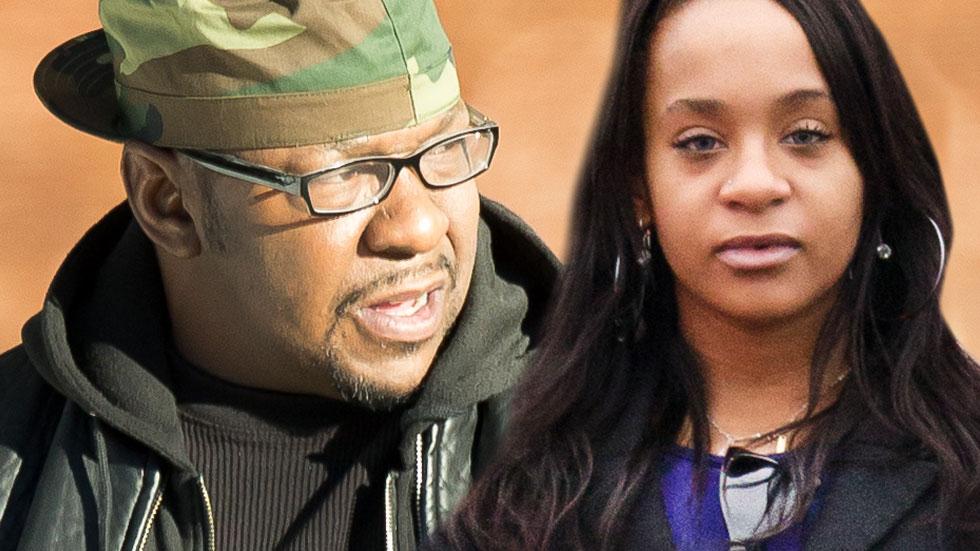 Bobbi Kristina Brown's tragic medical drama continues, but the tension is taking a drastic toll on family members.
"I think we're all getting on each other's nerves now," one relative source told People of family that has gathered at Atlanta's Emory Hospital. "Everyone's under a lot of stress. Bobby Brown doesn't want any part of the drama; he's there for Krissi, not for us."
RadarOnline.com can reveal that Bobbi Kristina's uncle, Tommy Brown, stopped by the medical facility on Saturday. However, her self-professed "husband" Nick Gordon continues to be banned by loved ones.
Article continues below advertisement
"We don't talk about him," said the family source. "Bobby doesn't mention him at all, ever. We're trying to give positive energy around Krissi, and Nick is not positive energy."
As RadarOnline.com reported, Bobbi Kristina's 46-year-old father lashed out at the "side show" some members of his family are creating during what he called a "criminal investigation."
Still, Gordon holds out hope that he will somehow be able to visit the hospital.
"Mr. Gordon's only concern is the recovery of Bobbi Kristina," his attorney Randy Kessler said in a statement. "He remains in constant prayer for his companion and he hopes to be reunited with her soon."