Exclusive
Cleveland House Of Horrors Victim Amanda Berry Devastated After Dad's Death — 'They Were Close'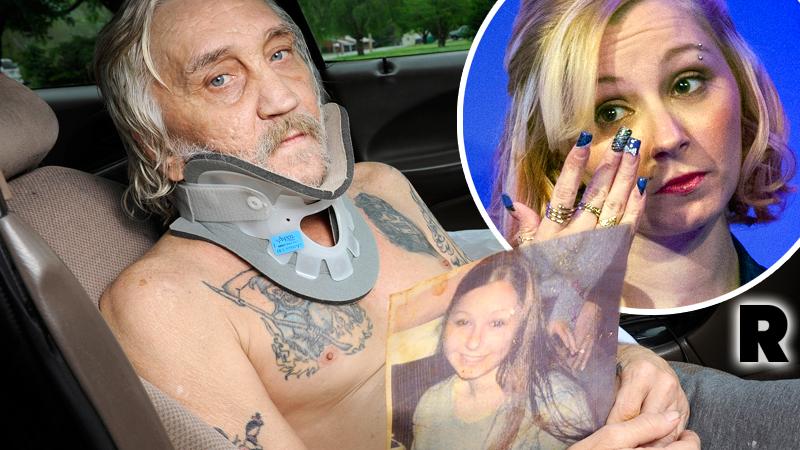 Amanda Berry has suffered a tragic loss, RadarOnline.com has learned. The 28-year-old kidnapping victim, who was just 16 years old when Ariel Castro abducted her on April 21, 2003, and held her prisoner in a Cleveland house of horrors, recently lost her father — less than two years after being freed from a decade in captivity.
Johnny Berry passed away on Jan. 3 and was buried in Elizabethton, Tenn., three days later.
Article continues below advertisement
"They'd hold hands. They were close. As much as they could, they were together," Amanda's grandmother, Fern Gentry, told Radar of her son's last days under the watchful eye of Amanda.
"She got to see her dad a lot. She knew he was suffering, and we all saw it and didn't want to see it anymore. She's the one who did it all, too. She didn't want anyone helping her. She wanted to do everything for her dad she could do."
Amanda was raped and tortured alongside fellow captives Michelle Knight and Gina DeJesus.
The three women finally escaped from Castro's Ohio dungeon after Amanda struggled to call out to passing strangers from inside the house on May 6, 2013 — over 10 years after her disappearance.
Amanda's mother, Louwana Miller, who passed away in 2006, never gave up hope that her daughter was still alive.
And Amanda's father, Johnny, was fiercely protective of her until the end. He once vowed "If I could get my hands on that monster, I'd kill him myself!" But 55-year-old Johnny would instead see the cowardly Castro commit suicide in prison while serving a life sentence, plus 1,000 years.
Fern tells Radar that despite all her granddaughter Amanda has been through, she's doing well, writing her memoir and enjoying time with her daughter, Jocelyn.