Exclusive
Zsa Zsa's Daughter Francesca's Remains Still Stuck In Morgue Due To 'Totally Crazy' Family Drama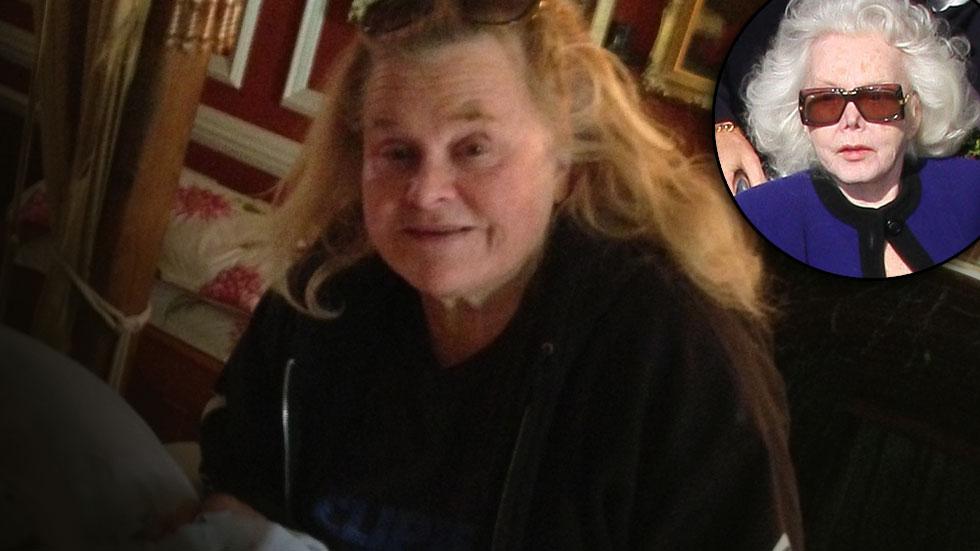 Zsa Zsa Gabor's daughter Francesca Hilton's body remains in a hospital morgue Friday — four days after she died — because her mother, who is suffering from dementia, can't speak and her wealthy brothers won't help, her stepfather exclusively tells RadarOnline.com.
"The funeral homes like Forest Lawn, they want to know if my wife is still alive," Prinz Frederic von Anahlt explains. "If I say 'Yes' then they have to talk to my wife and ask her if there are any last wishes."
Article continues below advertisement
But as RadarOnline.com reported, Gabor, 97, wasn't even aware her daughter had died. The situation, complains von Anahlt, is "totally crazy."
The late 67 year old was the daughter of Gabor and famed hotel magnate Conrad Hilton, who died in 1979. Von Anhalt still holds out hope that her surviving brothers, including the wealthy Barron Hilton, will help by making a call to claim their sister's remains.
RadarOnline.com's requests for comment on the matter from several of the Hilton brothers have gone unanswered.
Further complicating the issue, Von Anhalt is his wife's court-appointed conservator, but the legal order does not specifically give him the authority to speak for his wife concerning his stepdaughter's funeral arrangements, he reveals.
In fact, Hilton's friend and publicist, Edward Lozzi, tells RadarOnline.com that he's warned Cedars Sinai Medical Center, the L.A. hospital where Hilton was pronounced dead from a stroke Monday night, that they could be sued if they allow von Anhalt to take custody of the body.
Article continues below advertisement
Hilton and von Anhalt had been embroiled in a bitter legal and public relations fight over access to Gabor. If his friend were still alive, says Lozzi, she would be devastated to know that her stepfather was in charge of her remains.
Meanwhile, several of Hilton's friends have offered to pitch in to fund her burial next to her late aunt, Eva Gabor, if von Anhalt would agree, Lozzi adds.
As RadarOnline.com reported, Hilton, who grew up in glamour and luxury, spent her last months living in her 1997 Toyota 4Runner — or a cheap Hollywood flophouse when she could scrape up the weekly rent.
Hilton collapsed in the restroom at Norm's Restaurant in West Hollywood, where she was dining with her longtime boyfriend.