Victim's Stepmother: 'Justice' Served, As Alabama Sex Ringleader Wendy Holland Gets 219 Years In Prison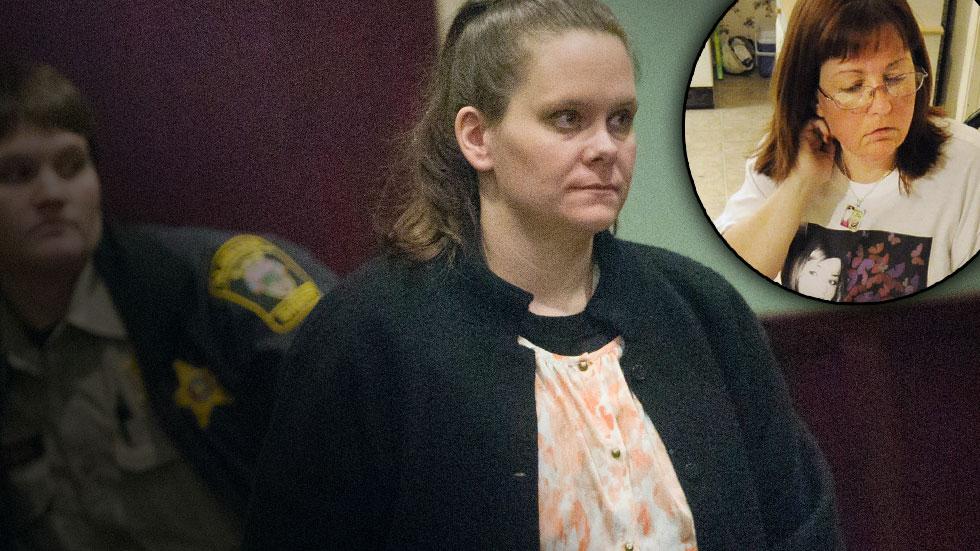 Warning: Details in this story are graphic.
"Justice" was the immediate reaction from a relative of a presumed victim of an Alabama sex ring linked to incest and pedophilia, as one of its' ringleaders, Wendy Holland, received a 219-year prison sentence Thursday.
As RadarOnline.com previously reported, the case was spurred by the 2012 vanishing of a Holland's teenage niece Brittney Wood, a presumed victim of the ring who authorities believe is now dead.
Article continues below advertisement
Holland's stepmother Stephanie Hanke held little back after the 35-year-old Holland received the double-century-plus sentence, with no parole eligibility for at least 50 years.
"We know she's been behind Brittney's disappearance and she knows where Brittney is," Hanke told Alabama.com. "Even though this doesn't bring Brittney to us today, we know this is a victory for Brittney."
Hanke, wearing a sweatshirt with her missing stepdaughter's image on it, said she would have been "possibly" open to a lighter sentence for Wood if relevant information leading to Brittney's recovery was given.
Watch the video on RadarOnline.com
She was admittedly skeptical, however, that Holland would have been any help, as she had "no emotion" or "conscience" during any point of the court process, even when a victim's letter was read.
Hanke it was tough to her to remain calm as she heard the graphic details throughout the court process.
"I said I would be the rock for my family, but you could see I couldn't do it -- I had to run out of the courtroom," she said.
Article continues below advertisement
Despite authorities' belief that her stepdaughter died, Hanke stressed that "You can't give up" on the hopes of finding her one day.
"I pray every night that when I wake up in the morning that something is going to break," she said, "and one of them will grow a conscious and one of them will get tired of sitting around in jail and one will turn on the other and tell."
Baldwin County Assistant District Attorney Teresa Heinz said the proceedings brought a sense of "sadness."
She continued: "That's how I feel as a prosecutor, as a mom and as a person. I can't fix the victim and make her whole. There is nothing me or the judge could have done to undo this."
A 50-year-old man also convicted in connection with the sex ring, William Brownlee, was sentenced to 20 years in custody; Baldwin Council Circuit Judge Jody Bishop told the court that she imposed the maximum sentences on both, and thinks they deserved longer ones.