Justice Is Served — Alabama Child Molester Wendy Holland Sentenced To 219 Years In Prison For Incestuous Sex Ring Role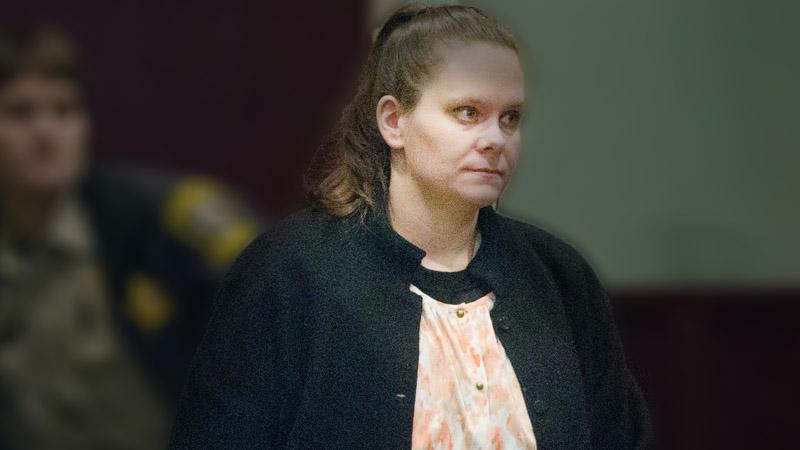 Warning: Details in this story are graphic.
A Bay Minette, Ala., judge has thrown the book at child molester Wendy Holland — sentencing the Alabama woman to 219 years in prison for the part she played in an incestuous sex ring.
Holland, whose charges included sexual abuse, sexual torture, sodomy and endangering the welfare of a child, must serve at least 50 years of her sentence, meaning the 35 year old will likely die behind bars.
Article continues below advertisement
One of Holland's underage victims, who attended the sentencing, detailed her trauma to Baldwin County Circuit Judge Jody Bishop in a letter.
"I was a little girl being held down and raped," wrote the 16-year-old girl. "The people who were supposed to protect me were the ones hurting me."
As RadarOnline.com reported, Holland was involved in a sick sex ring linked to incest and pedophilia.
During testimony in the disturbing case, the teen victim recounted how she was molested while still in diapers by Holland, Holland's brother and her husband, Donnie.
In another bizarre twist, Holland's husband — the last person to be seen near another victim, Holland's 19-year-old niece, Brittney Wood, prior to her May 30, 2012 vanishing — was found dead days later of a gunshot wound to the head, which officials deemed a suicide. Investigators were probing the late man in connection with child sexual abuse, but no charges had been filed.
Authorities now presume Wood is dead.
Holland was one of 11 people who were taken into custody on sex charges in the wake of the teen's vanishing, with three already having pled guilty to sex crimes.
Last fall, a judge sentenced 50-year-old defendant William Brownlee to 20 years in prison on sodomy and sexual abuse charges related to the case.