Exclusive
Victory For Vicki? Gunvalson Closer To A Win In Legal Fight With Vodka Ex-Partner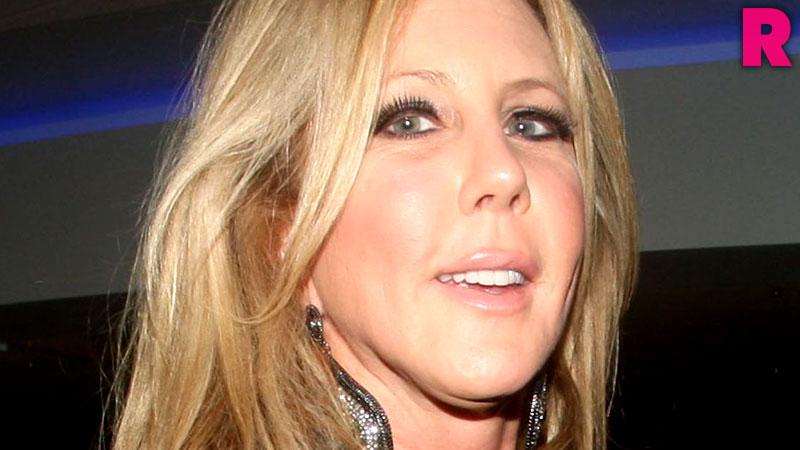 Vicki Gunvalson could be close to ending her legal battle with her former business partner. RadarOnline.com has exclusively learned that The Real Housewives of Orange County star's former Vicki's Vodka partner missed the deadline to respond to her motion to toss his lawsuit over their failed venture.
The failure by Robert Williamson III to file an opposition to Gunvalson's motion for a summary judgment should help her chances before the judge, who could now make a decision without hearing Williamson's arguments about why the case should go on.
Article continues below advertisement
Williamson also failed to respond to Gunvalson's boyfriend Brooks Ayers' motion for a summary judgment, which should have been filed with the court in late November, Gunvalson attorney Sean Reis told Radar.
"Williamson's failure to respond is very indicative of his business practices," Reis said.
It's Williamson's business practices in relation to a deal to develop and market a vodka branded with Gunvalson's famous name that is at the center of the bitter legal dispute. The lawsuit began when Williamson sued Gunvalson for breach of contract after she allegedly failed to promote her brand.
Ayers is countersuing Williamson's former mistress for defamation over a series of text messages she sent — allegedly at Williamson's urging — to Gunvalson accusing her boyfriend of stealing money from the vodka venture.
But Ayers' suit, prepared without a lawyer's help, has been derailed by his own mistake. A judge tossed it out of court in October, but said Ayers might be permitted to fix it and refile.