Exclusive
Sorry! Teresa Giudice Apologizes To Prison Staff & Inmates For Disrupting Procedure 'Since She's A Celebrity'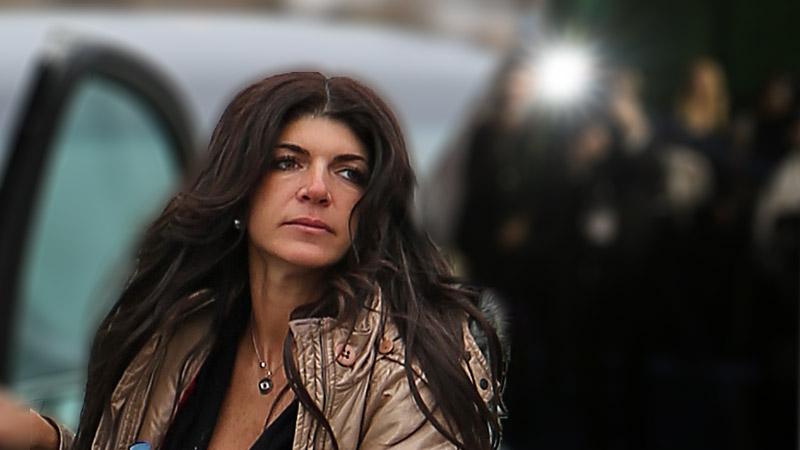 Real Housewives of New Jersey star and convicted felon Teresa Giudice has spent her first days in prison begging for forgiveness — but not from her abandoned family, or the judge in her case. Instead, RadarOnline.com has learned, she's been apologizing to prison staff and inmates for the onslaught of media attention the correctional facility in Danbury, Connecticut has received since her arrival.
So far, "Teresa has tried to keep a low profile, and has been keeping to herself," an insider told Radar. "The times when Teresa does interact with the staff, or other inmates, she is constantly apologizing because of the disruption her arrival caused, since she's a celebrity."
Article continues below advertisement
For example, "With visiting hours approaching this weekend, the inmates have been lectured about not allowing their family or friends take pictures of Teresa if she is in the communal area at the same time," the source explained.
"The staff at Danbury has been very professional to Teresa, however, which she greatly appreciates," the source continues." Teresa knows that her being at the prison has made their jobs a bit more trying because of all the attention. There is nothing Teresa can do about that, and just wants to be treated like all of the others."
And Giudice has taken extreme measures to show she's no TV diva.
According to In Touch, other inmates have been shocked that Giudice sits on the disgusting toilets.
"Teresa actually sits on the toilets and they're gross!" one source told the magazine. "Inmates do not touch their butts to them, but she does and it's the talk of the prison."
Meanwhile, "Bonding with several other prisoners that also have young children has really helped Teresa cope," the source revealed. "She can't believe that some of the women have been there for five years or longer, and realizes how lucky she is to only be serving 15 months."