Teresa Giudice Advised By Ex-Inmates Before Prison Entry, Lawyer Says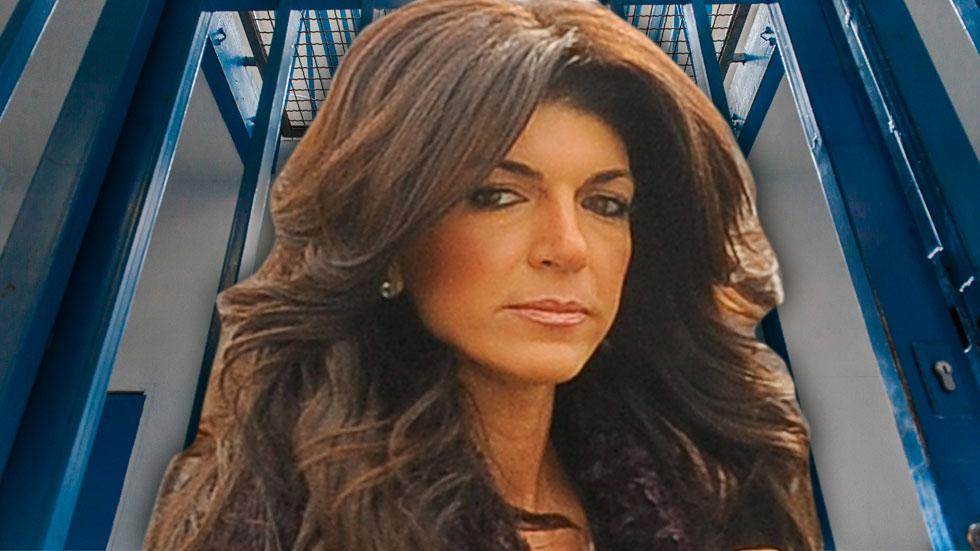 Before entering Danbury, Connecticut's Federal Correctional Institution, Teresa Giudice received key advice from women who were recently let out of the facility, her attorney James J. Leonard Jr. told ABC News Monday.
Leonard said the former prisoners told the troubled reality star "to keep her head up" and "that she would make it through" the tough times -- a refreshing dose of reality in the wake of weeks of denial on the reality star's part.
Article continues below advertisement
Giudice was cautioned to behave "friendly but guarded" at the facility, which inspired the hit show Orange Is The New Black and has past housed other prominent inmates, including singer Lauryn Hill and the late Leona Helmsley.
The ex-inmates also told Giudice to savor the moments she spent with her family. She will be permitted to meet with them this weekend, her lawyer said.
The lawyer said Giudice "was anxious to get in" and begin her sentence so she could "get this thing started, get it behind her, and get back to her family.
"Her four girls are her primary focus," Leonard said.
The Real Housewives of New Jersey star's last meal as a free woman came at a diner before the check-in, Leonard said.