Exclusive
Parenting, Health & Recreation Courses — Inside Teresa's Re-Education Behind Bars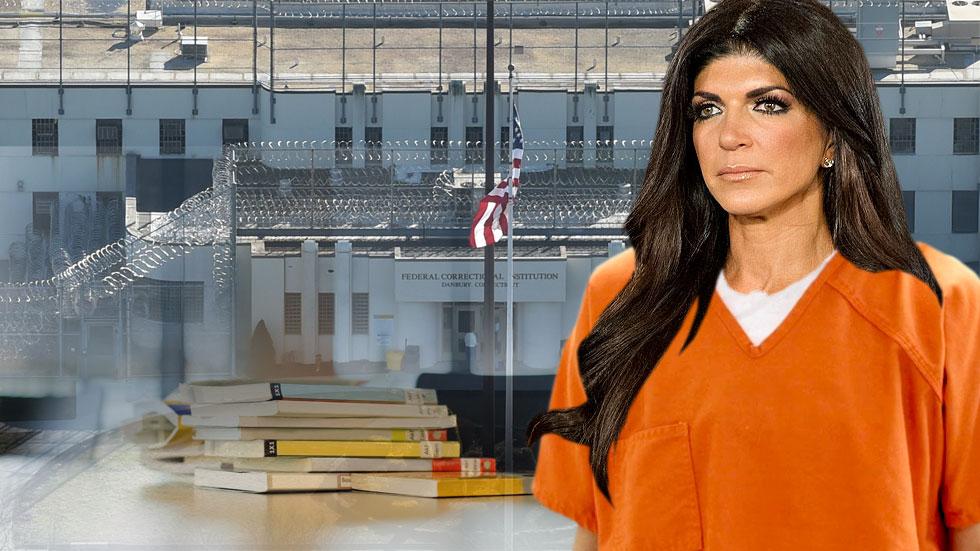 Teresa Giudice is headed back to school!
The convicted felon now has the opportunity to put on her thinking cap thanks to Danbury Federal Correctional Facility's array of classes for inmates.
"All institutions offer literacy classes, English as a Second Language, parenting classes, wellness education, adult continuing education, library services, and instruction in leisure-time activities," notes the Federal Bureau of Prisons.
Article continues below advertisement
"Parenting classes help inmates develop appropriate skills during incarceration. Recreation and wellness activities encourage healthy life styles and habits. Institution libraries carry a variety of fiction and nonfiction books, magazines, newspapers, and reference materials. Inmates also have access to legal materials to conduct legal research and prepare legal documents," explains the government agency.
Giudice, 42, may also learn a new skill that could come in handy if she ever desires to move on from Bravo's Real Housewives of New Jersey.
"Vocational and occupational training programs are based on the needs of the inmates, general labor market conditions, and institution labor force needs," notes the BOP. "An important component is on-the-job training, which inmates receive through institution job assignments and work in Federal Prison Industries."
As RadarOnline.com reported, Giudice will be required to work if she is medically fit, earning anywhere from 12¢ to 40¢ per hour while incarcerated.
Giudice's possible job assignments, reveals the BOP, "include employment in areas like food service or the warehouse, or work as an inmate orderly, plumber, painter, or groundskeeper."
Meanwhile, the reality star could also become a full-fledged university student, if she so chooses. "Some traditional college courses are available," says the BOP, "but inmates are responsible for funding this coursework."