Exclusive
Plumber, Painter Or Groundskeeper! Teresa Guaranteed 12¢ An Hour For New Prison Job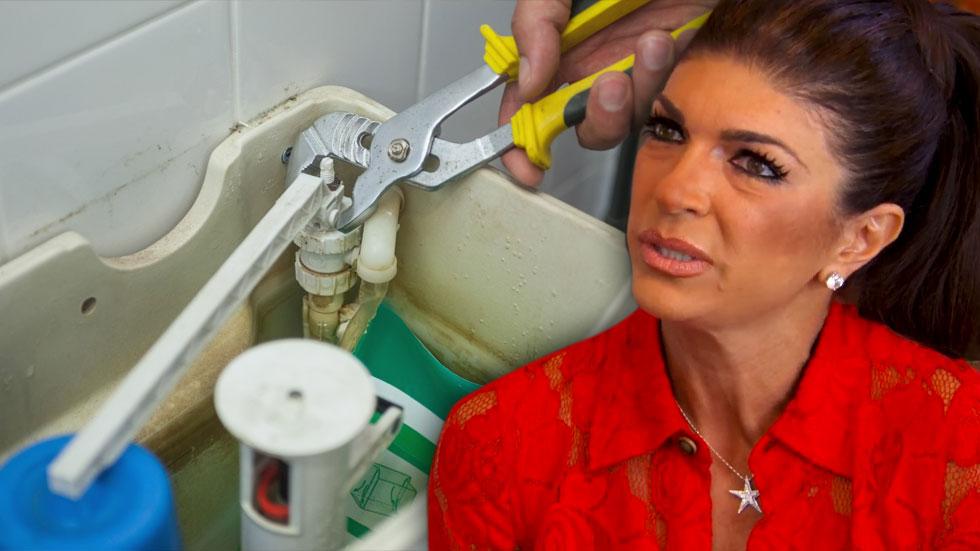 Teresa Giudice made millions off bringing the drama on Real Housewives of New Jersey, but behind bars she's looking at pulling in a lot less.
RadarOnline.com can exclusively reveal that the convicted felon will earn anywhere from 12¢ to 40¢ per hour while incarcerated at the Danbury Federal Correctional Facility, where she's required to work if she is medically fit.
According to the Bureau of Prisons, 42-year-old Giudice's possible job assignments "include employment in areas like food service or the warehouse, or work as an inmate orderly, plumber, painter, or groundskeeper."
Article continues below advertisement
And if Giudice wants to really rake in the dough, she can go after a job with one of the Federal Prison Industry's factories. However, only around 16% of work-eligible inmates are allowed these coveted jobs, in which "they gain marketable job skills while working in factory operations, such as metals, furniture, electronics, textiles, and graphic arts."
If Giudice does score one of the gigs that require a high school diploma or GED, she's in for a pay raise and will earn anywhere from 23¢ to $1.15 per hour.
Unfortunately for Giudice, she won't get to blow all her paychecks at the prison canteen. The government requires that 50 percent of what she makes must go toward the $414,588 fine she must pay as a result of pleading guilty to bank and wire fraud.
Do you think Teresa will finally learn her lesson about money management now that she's locked up in prison? Share your thoughts in the comments below.