Snooki's Newlywed Hell! Star Stuck Home With Kids While Husband Parties In Paradise: 'They Have Really Bad Arguments'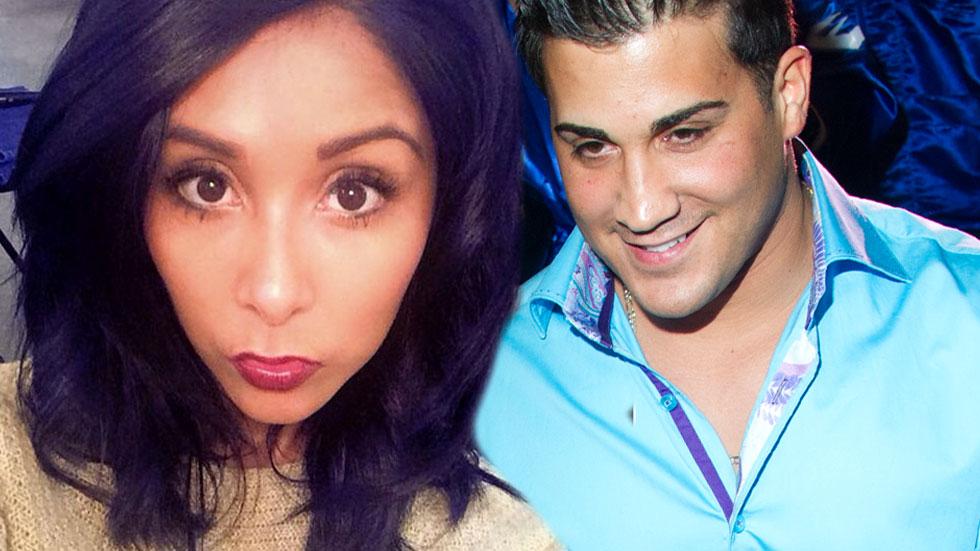 Article continues below advertisement
"It's not the first time I've heard something like this," the insider tells Radar. "He's always away from Nicole, and he spends a lot of time in Florida boating."
In In Touch's report, 26-year-old Alexa Waldman claimed she met LaValle, 27, at a Fort Lauderdale club in March 2014, and he later invited her to party on his boat.
But why is LaValle so eager to ditch his wife and their two young children in New Jersey for clubbing and boating down south with friends and other women? The insider thinks the Snooki & JWoww star's explosive temper is to blame.
"Nicole is super jealous and possessive," the source explains. "I know they had some really bad arguments when the cameras aren't rolling."
The mini mogul's sexy Mommy makeover could be a last ditch effort to keep her man interested, the friend surmises.
Polizzi recently ditched her extensions and cut her long red locks into a black bob.
"So much easier to maintain and my kids won't have anything to hang off of anymore," she told fans on January 14.
Unfortunately, it may not be enough to save her marriage.
"I would hate to think he was cheating on her when she was home with one kid and pregnant with their second," the insider says. "It's sad."
Do you think Snooki and Jionni will last? Sound off in the comments.