Hot Brunette Claims Snooki's Husband Jionni Asked Her To Be His 'Girl On The Side'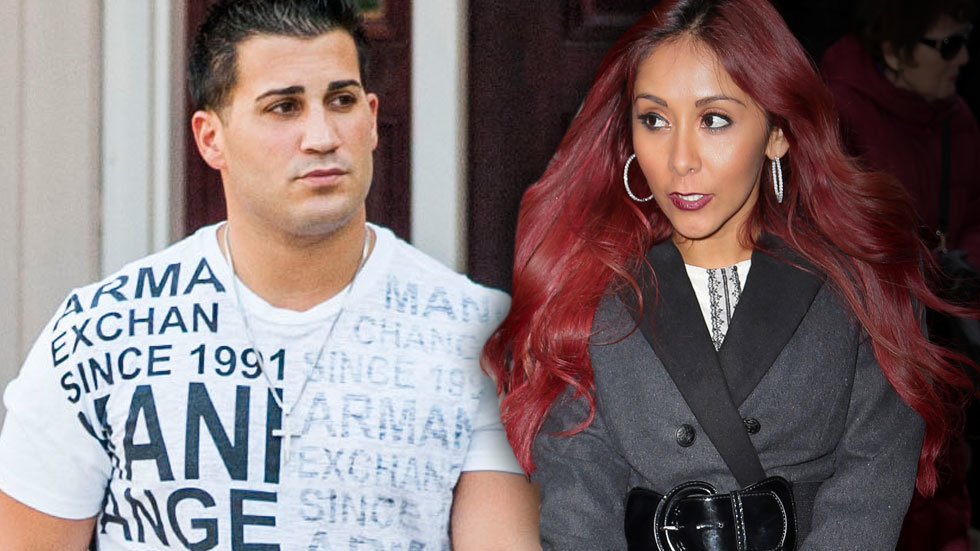 Nicole "Snooki" Polizzi may seem to be in wedded bliss with husband Jionni LaValle, but according to a new report, the former Jersey Shore star's grown-up life is not so perfect.
LaValle, 27, tried to pick up a sexy brunette while partying in Florida last year— while his then-fiancée, also 27, was three months pregnant with their second child, In Touch claims.
After dancing together in a Fort Lauderdale club in March 2014, LaValle "asked me for my number," 26-year-old Alexa Waldman tells the magazine, adding that the ATM-owner was surrounded by male friends. "As soon as he left the club, he started texting me, asking me to come back to the boat they were partying on. I didn't. It was clear he wanted more."
Article continues below advertisement
But the flirtation didn't end there. LaValle, the father of Polizzi's children Lorenzo, 2, and Giovanna, 4 months, reportedly asked Waldman to join his group for dinner, where he later propositioned her.
"He told me he wanted to have a girl down here on the side that he could visit," she says. Though she left after the meal, "he kept texting me asking me to come back to his hotel room," Waldman adds. "He was ready to cheat. I wanted no part of it."
There was no hook up, but sources tell In Touch that LaValle's behavior is indicative of a much larger problem in the relationship.
"They fight about everything from the kids to what to have for dinner," an insider reveals. "No one thought they'd last this long."
Eight months after the alleged indiscretion, LaValle and Polizzi married in a Great Gatsby-themed wedding at a lux New Jersey venue.
Should Snooki break up with Jionni? Sound off in the comments.