Exclusive
Show Stealer! Sheila Giudice Vies For Teresa's 'RHONJ' Spot While She's Away!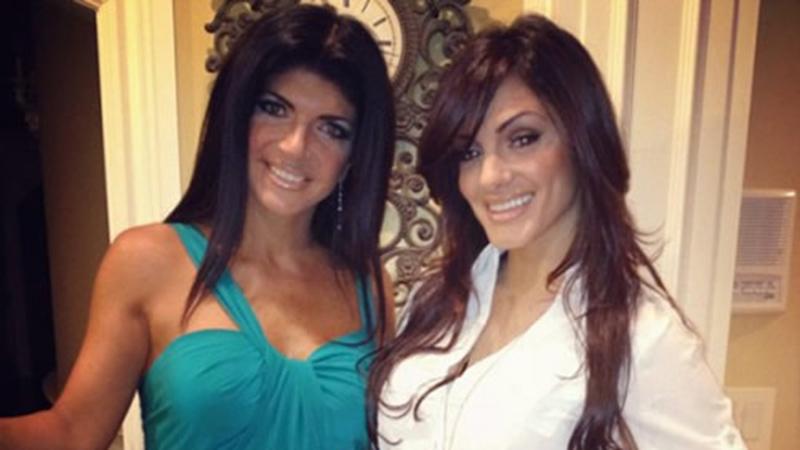 While Bravo is busy holding focus groups to figure out what to do with The Real Housewives of New Jersey now that it's hot tempered star Teresa Giudice is incarcerated, it seems Giudice's sister-in-law, Sheila, is vying for her spot in the show!
"Sheila may be vying for a spot on the show now that Teresa is away," an insider close to the family told RadarOnline.com.
"Teresa and Sheila never got along," the source continued. "In fact, they hated each other," the source claimed of the family members.
Article continues below advertisement
"Teresa used to badmouth her all the time, both to friends and cast members on the show," the insider revealed. "This is why the scene where Teresa filmed with Joe's family this season was laughable, as she always loathed them and suddenly was putting on a front like they were inseparably close."
"Sheila and her husband were present the day of Teresa's sentencing, which was suspect because of their past relationship," the source continued dishing. "And ever since Teresa went to jail, she has been all over social media defending Teresa. It's almost like Sheila is hoping to garner Teresa's fans in her court so she could go on the show and steal her spotlight!"
Another source chimed in, informing us that, "It's definitely a possibility (that she wants on). Sheila has her own agenda. They certainly could use the money."
However, the source was quick to point out that, "Sheila doesn't have the flair to be a housewife. She's just not cut from that cloth."
Aside from the fact that Teresa would likely be livid, the initial insider explained that this wouldn't be a good idea, as "Sheila and her husband have skeletons in their closet they likely wouldn't want revealed to the public."
In addition to Teresa being upset, it also could potentially ruin family relationships, as Teresa had previously blamed the show for ruining her family.
It should be noted that this wouldn't be the first time that Sheila has been in talks for a reality show that involved Teresa. Sheila and her husband Pete Giudice were previously in talks for a spin-off show with Teresa and Joe years before the couple wound up becoming convicted felons.