Exclusive
The Breaking Point: New Baby And Stress From Kourtney Kardashian Push Scott Disick Back Into Partying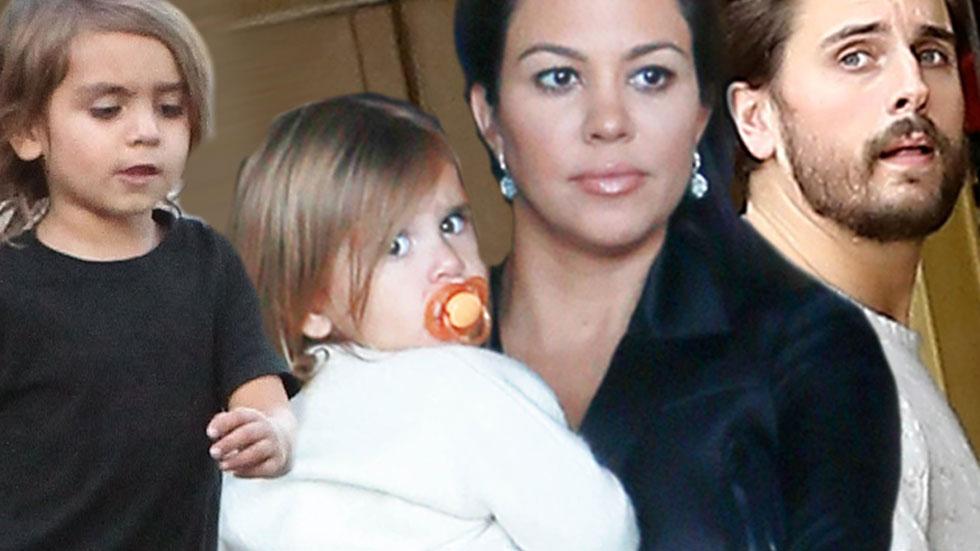 It may be a new year, but for Scott Disick, it's all about falling back into his old ways. After a brief period of sobriety, RadarOnline.com has learned that Kourtney Kardashian's baby daddy is back partying with a vengeance.
Disick entered rehab this summer following a hospitalization for alcohol and pill overdose. He cleaned up until the birth of his third child with Kardashian on Dec. 14, but sources say he has been crumbling ever since.
Article continues below advertisement
"Scott is not doing great," a source close to Disick tells Radar. "He seems like he is unraveling. He just seems angry."
"He's angry about life and he's just been very snappy lately," the source says. "He's fighting with everyone."
According to the source, Disick is feeling the pressure of parenthood ever since he welcomed a third child in December — and his partner, Kardashian, hasn't been acting like a supportive mate.
"He's too young for all the things he has," the source says. "Scott is 31 with three kids and two dead parents and a partner that doesn't have the ability to support and handle him."
And because of all the stress, Disick has returned to former habits.
"He is out partying again," the source claims. "I don't know that he ever stopped drinking."
Meanwhile, the source says he has found support in his baby mama's sister.
Article continues below advertisement
"He needs Khloe because she's not attached to those things and she can listen to him and try to understand him," the source says.
But Disick and Khloe's bond is allegedly causing problems between him and Kourtney.
"Khloe also is a detriment to Scott in my opinion because she puts a wall between him and Kourtney," the source says.
"Kourtney isn't getting upset publicly about Scott leaning on Khloe," the source adds. "But Kourtney isn't happy about it at all."
To make matters worse, Disick was caught partying at a Hollywood Hills lingerie bash just three days after the birth of his third child, according to a new report.
Scott reportedly lied to Kardashian about where he was going that evening.
"He told her he had to go out with French Montana," a source told Life & Style at the time. "He just wanted to go get wasted."
Watch: Kourtney Kardashian confronts Khloé and Kim about drinking in front of Scott