Exclusive
Old Habits Die Hard! Kourtney Kardashian Is 'At Wit's End' As Scott Disick Plans British Nightclub Tour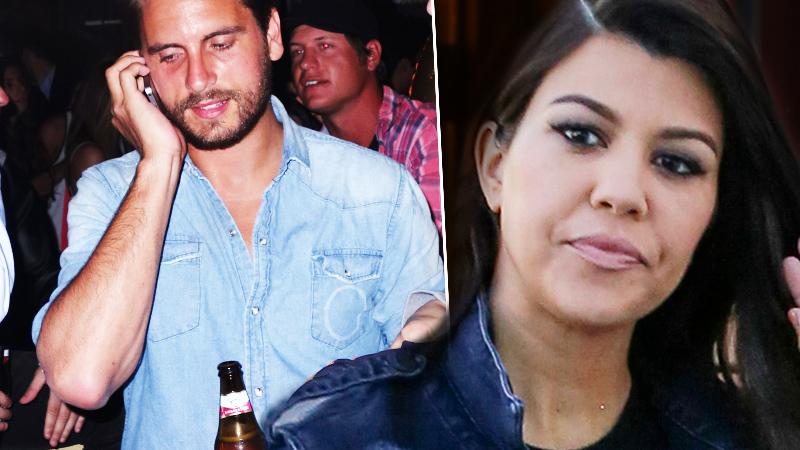 Scott Disick is at it again! After a string of club appearances in the U.S., RadarOnline.com has learned he's now planning a multi-day nightclub tour in the United Kingdom — and beleaguered baby mama, Kourtney Kardashian, "feels like an idiot."
According to new reports out of the U.K., Disick is expected to visit the British isles from February 26 to March 2, making appearances at nightclubs in Liverpool and other British cities. This comes on the heels of his wild Aspen bender, and just over a month after his newest son, Reign, was born.
Article continues below advertisement
Now, "Kourtney feels like an idiot for ever really believing that things would change," an insider tells RadarOnline.com. "She is at her wit's end right now."
Following Disick's Aspen bender earlier this month, he travelled on to Vegas for an appearance at 1Oak on January 17. And while he reportedly stuck to water, "Kourtney knows what Scott was up to while he was away," the family insider says. "And Kourtney did not need to read the tabloids to know what he was up to."
As RadarOnline.com reported, "She had people watching his every move, just as she always does."
According to the friend, "She has gotten so much crap from her friends and she doesn't even know what to say anymore. It is like a broken record and her friends have told her countless times to leave him. She would be better off."
After being hospitalized for alcohol poisoning this past summer and entering rehab to kick the habit, on a November episode of Kourtney & Khloe Take The Hamptons, Disick admitted, "I've gone over this in my head so many times to try to live a cleaner life, and for some reason I just keep going back to the same routine."
"Scott is just such a charmer and a sweet talker that he can turn anything around," the Kardashian insider says.
The father, with Kardashian, of Mason, 5, Penelope, 2 and newborn son, Reign, "Scott is the only one who has this kind of power over Kourtney. She is just really glad that she did not ever end up marrying him, because this would be a lot messier than it already is."
Do you think that Kourtney Kardashian and Scott Disick's relationship is all for show? Let us know in the comments below.