Exclusive
'Rock Of Love' Exposed! Daisy De La Hoya Reveals Her 'Dark, Horrible' Drug Hell & Suicide Attempt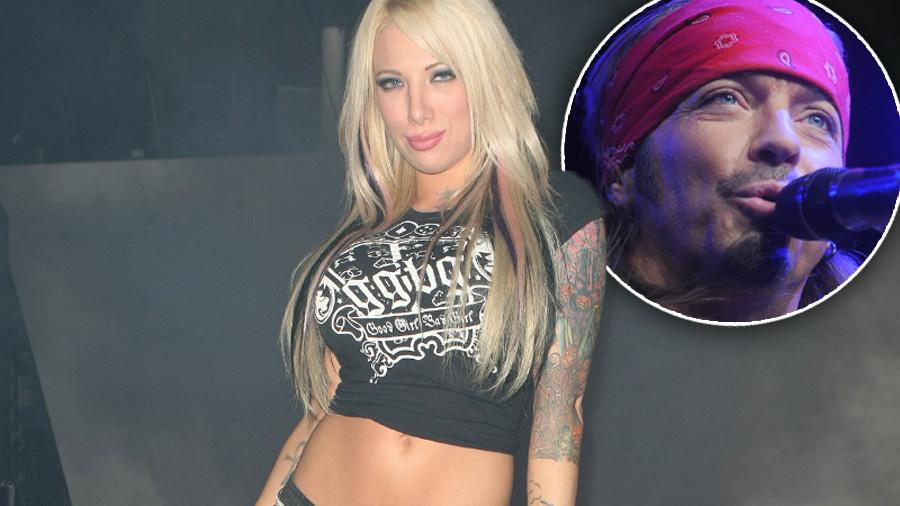 Daisy De La Hoya failed to win Brett Michaels' heart on Rock of Love 2, but she walked away a winner. A hit with fans, she got her own VH1 spin-off, Daisy of Love, and seemed poised to make a career out of reality TV. But in an exclusive interview with RadarOnline.com, De La Hoya reveals that her life quickly imploded after her brush with reality TV fame, becoming a "dark, horrible place" from which she almost didn't escape.
Article continues below advertisement
"After Daisy of Love ended in 2009, my life sort of spiraled out of control," De La Hoya tells RadarOnline.com exclusively.
"At my worst I was doing heroin, crystal meth, coke, pills, booze and anything that I could get my hands on all at once.
"Those things came about through having a broken heart and wanting to take away the pain," says De La Hoya. "What a better way to do it than with drugs and alcohol?"
"It was really bad because everything was always readily available and free for me," De La Hoya, who now claims to be sober for "almost two years," explains.
Though she insists "I never did drugs while taping any of the television shows," De La Hoya tells RadarOnline.com that "afterwards was a different story."
Soon, she felt trapped in the hell of addiction, and saw suicide as the only ay out. De La Hoya adds, "On top of using drugs, I also have attempted suicide many times in my life."
"I was in a really dark, horrible place and eventually had to make the decision to live a healthy life that had meaning and purpose," she says. That meant choosing to enter rehab in 2010.
"First, I had to learn to love myself and those dark points in my life made me so much stronger," she says. "I do not have the desire to kill myself anymore, thank god. I'm not saying that I am perfect. I have that wild streak in me, but I have grown out of the self-destructive behavior."
Aside from supporting animal rights as a PETA activist and working to help young people as the spokesperson for To Write Love On Her Arms, De La Hoya has also just released her newest song called "Monster" and is getting ready to go on tour with her band, Black Star Electra.