Khloe Kardashian Desperate To Get Rob Into Rehab — 'Things Have Gotten So Bad!'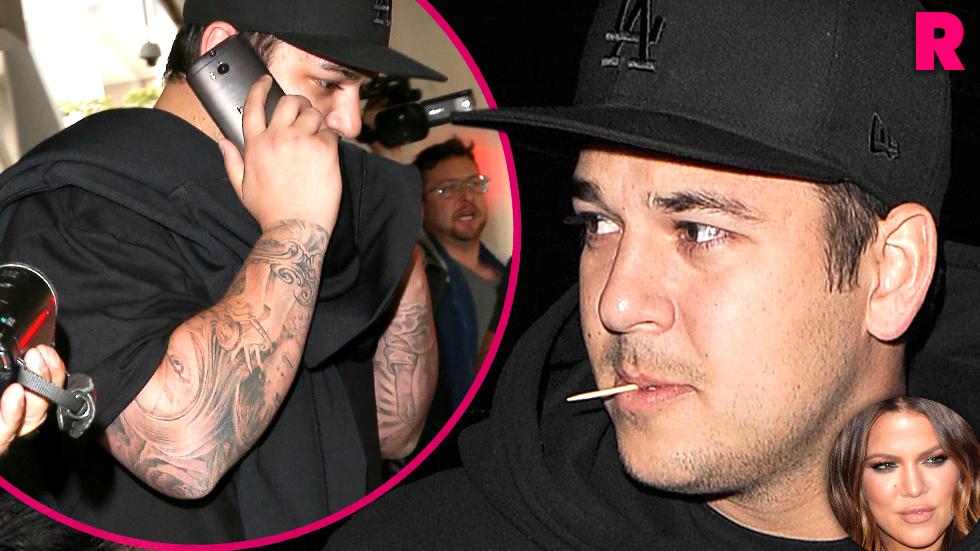 For 2015, the Kardashian family has resolved to get troubled Rob some serious help. And after mom Kris Jenner recently tried and failed to get him to move into her mansion, RadarOnline.com has learned sister Khloe is pushing for rehab.
According to a new story in this week's In Touch, Rob's 30-year-old sister is leading the crusade for him to check in to a treatment center.
"Everyone is worried," an insider dished to the magazine, specifically referring to 27-year-old Rob's alleged addiction to prescription medication.
Article continues below advertisement
But "Khloe's been the one spearheading the entire thing… she wants him to get help."
According to the magazine, Khloe has her sights set on sending Rob to Utah's Cirque Lodge: a "private and exclusive" center where "help is waiting," according to their website.
This is not the first time Rob's family has attempted to intervene in his troubled life. This summer, sources said he believed his family had leaked photos of him ingesting sizzurp in an attempt to get him to face his issues.
More recently, as RadarOnline.com reported, Kris put pressure on Rob to move in with her, and live under her control.
Insiders said Rob refused, content to keep living with his sister Khloe. But now, her push for rehab could also give her some room to breathe at home.
Do you think Rob should listen to his family and get help for his issues? Let us know in the comments!