Exclusive
See Ya, Teresa! 'The Real Housewives Of New Jersey' Will Return With New Cast — Who'll Get The Axe?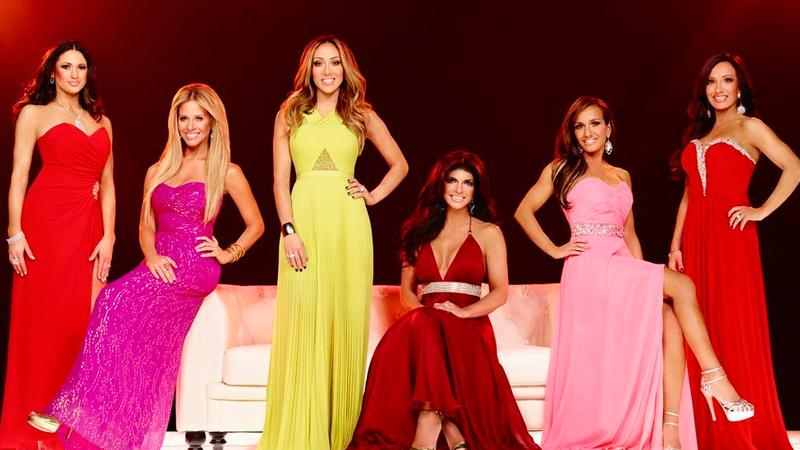 See ya, Teresa! As The Real Housewives of New Jersey star Giudice remains behind bars, RadarOnline.com has exclusively learned that Bravo has finally made the decision to continue filming the reality series without her — and they're actively casting new blood!
"The show will absolutely go on without Teresa," a source close to the cast told Radar. "Bravo isn't expected to make it public until the end of February, but filming has been loosely scheduled for late April, early May. No formal dates have been made for filming to begin because producers are still looking for potential new cast members."
Article continues below advertisement
Indeed, Radar has exclusively learned that a casting call for the new season recently leaked online.
Christina Caparoula is a casting director/producer who worked on the fifth season of the show, according to insiders. She posted on Twitter on January 26 that she is "Casting Season 7 of Real Housewives of New Jersey," with a link to her email.
Caparoula also took to her Facebook to describe the types of people she is looking for, with the following description:
"CASTING FABULOUS FAMILIES OF NEW JERSEY!
Major Cable Network is currently casting groups of New Jersey's most GLAMOROUS FAMILIES AND FAMILY OWNED BUSINESSES. Your sisters, in-laws and/or cousins should all be more fabulous than the next! These affluent families and friends will be living "the good life" in one of New Jersey's most EXCLUSIVE COMMUNITIES (North, Central and Monmouth County).
This is FANTASTIC exposure for anyone involved, as it is an opportunity to showcase their current business or utilize as a PLATFORM FOR FUTURE PROJECTS.
Article continues below advertisement
This series will air on a MAJOR CABLE NETWORK. If you believe you or any of your clients, business partners, friends or acquaintances would be interested in this ONCE IN A LIFETIME opportunity, please contact me or forward this information along. I look forward receiving any recommendations or referrals."
But how will Bravo make room for the newbies? An insider claimed, "They are seriously considering getting rid of some of the new girls," including Nicole Napolitano and Teresa Aprea. "It doesn't seem that they worked out."
The news comes after weeks of controversy over Bravo's plans to continue the show with Giudice in prison, as she is not expected to be released until 2016. At first, insiders said that with the star in the slammer, the show was going to be canned. Later, still more insiders revealed Bravo was holding focus groups to see what the fan perception was on the show.
Do you think Bravo is making the right decision? Let us know in the comments!