Patrick Dempsey Still Wearing Wedding Ring Despite Divorce Filing, Skips Fan Event At Car Race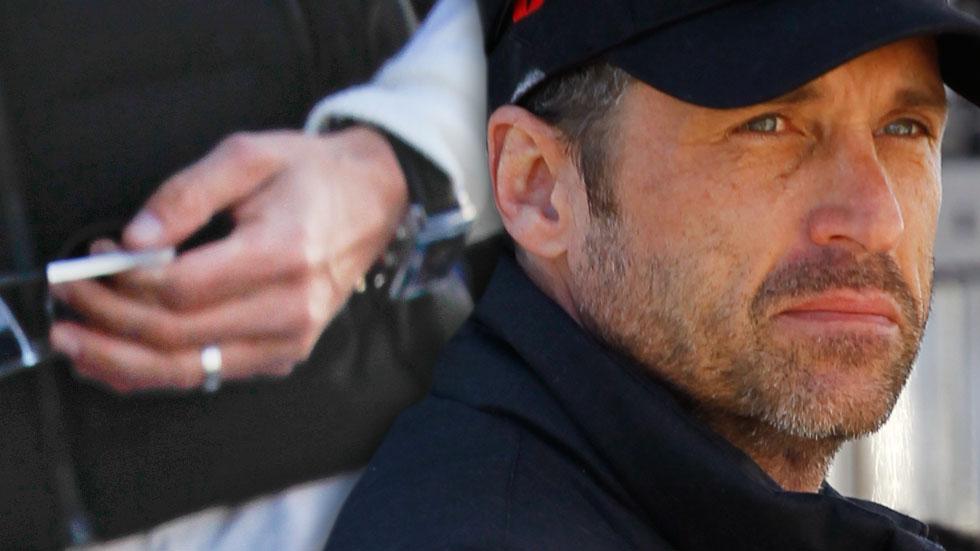 Patrick Dempsey is still wearing his wedding ring two days after his wife of fifteen years, Jillian Fink Dempsey, filed for divorce.
The Grey's Anatony star was photographed wearing the ring on Sunday at the Rolex 24 race at Daytona International Speedway. Patrick, whose hobby is car racing, is taking part in the event but he skipped an autograph session for fans and was absent on the starting grid, according to FoxNews.com.
Article continues below advertisement
On Friday, Jillian petitoned a court in Los Angeles for a divorce. The couple have three kids together: Talula Fyfe, 12, and twins Sullivan Patrick and Darby Galen, 7.
Before the news broke about his impending divorce, Patrick gave an interview Friday in which he discussed baslancing his passion for racing with his acting work and family life.
"For me, I've been incredibly fortunate to have Grey's run as long as it has. It's been a tremendous gift, and it's allowed all of this to happen. That's been taking up a lot of time, and of course, you have a life off the track and your family and trying to balance that out and make that work and then focusing on the racing.
"It would be nice to be one-pointed and not spread so thin sometimes. I think where I'm going is to really streamline and be much more specific in balancing things a little bit better than I have in the past."