Exclusive
Fiery Finish! Patrick Dempsey's Passion For Race Car Driving Destroyed His Marriage — Wife Was 'Constantly Worried'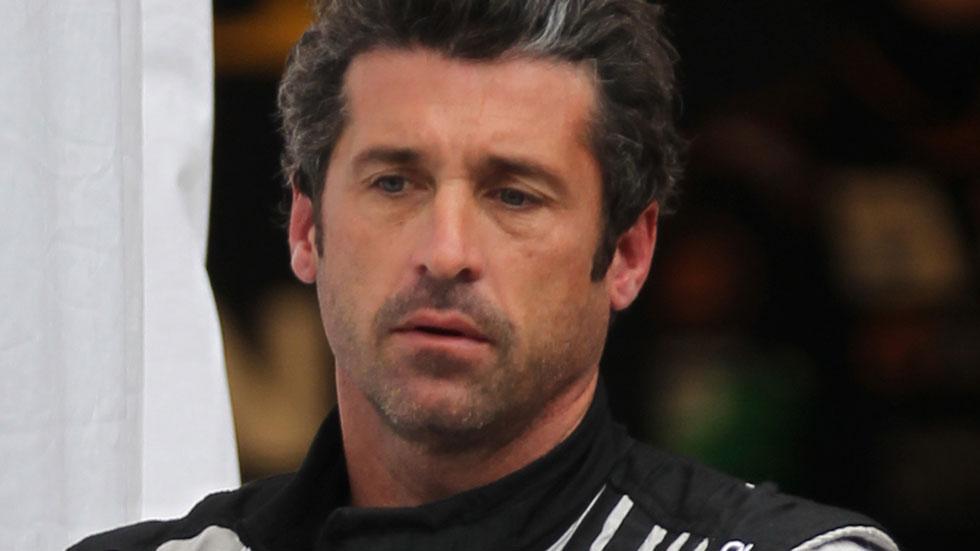 Why did Patrick Dempsey's marriage to Jillian Fink crash and burn? Insiders tell RadarOnline.com that the actor's passion for high-speed car racing was an ongoing source of tension in the months leading up to his wife's divorce filing.
As RadarOnline.com reported, Fink filed for the surprise split Friday after fifteen years of marriage. Dempsey was out of town, in Daytona for yet another race.
According to an insider, "Jillian often complained to friends that Patrick would be unavailable to attend their children's activities." The couple have a daughter, Talula, 13, and twin sons, Darby and Sullivan, 8.
Article continues below advertisement
"Grey's Anatomy has a grueling filming schedule, with fifteen hour days very common," said the source, and Dempsey's passion for racing was quickly cutting into family time too.
Indeed, Dempsey admitted last week that he was "spread so thin" because of all his commitments.
"Jillian had signed Patrick up for race car driving school, thinking it would be a fun hobby for him to have," the source revealed. "She had no clue Patrick would become such a racing enthusiast and even form his own driving team! Jillian regrets having encouraged it in the beginning. Race tracks in pit row aren't exactly family friendly or safe for kids to be around."
What's more, "Jillian was constantly worried Patrick would become injured while driving," the source said. "Those cars go so fast, and that also added to the stress of the marriage."
In the divorce filing, Fink cited irreconcilable differences as the reason for the split, and is requesting spousal support from Dempsey.
Dempsey, worth over $40 million, didn't have a prenuptial agreement.
According to Dempsey's race team biography, the avid enthusiast, has been racing for nearly ten years.
This weekend, he was photographed wearing his wedding ring at the Rolex 24 race at Daytona International Speedway. He skipped an autograph session for fans and was absent on the starting grid, according to FoxNews.com.
Watch: Patrick Dempsey gets ready to race in the Grand Prix of Miami