Exclusive
Problem Child: NeNe Leakes' Son Violates Probation — Sent To Jail AND Rehab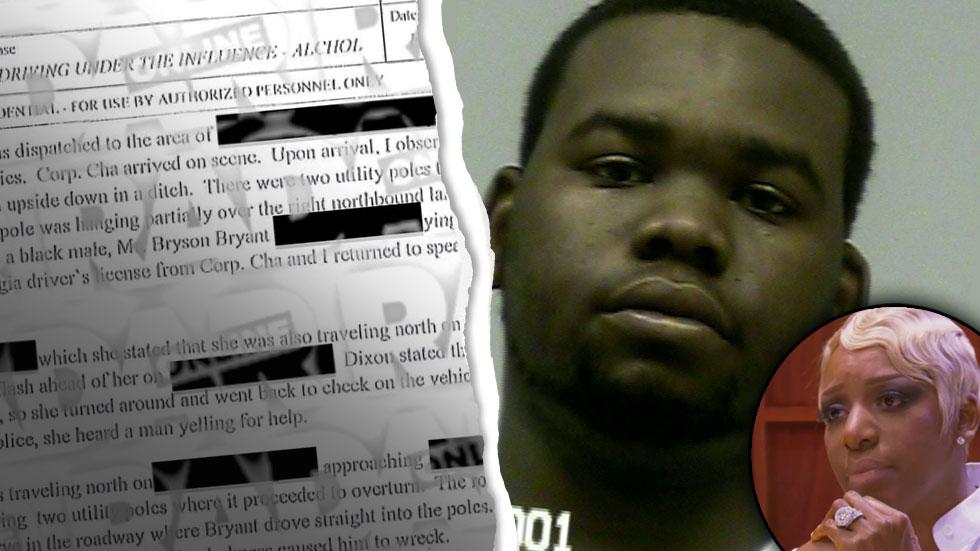 While NeNe Leakes has been living a fairy tale in Cinderella on Broadway, she's been keeping her private life hidden away -- especially her jailbird son's dark secrets! While Bryson Bryant is no stranger to run-ins with the law with at least four past arrests, he just can't seem to keep himself out of legal hot water. Most recently, RadarOnline.com has learned, Leakes' son spent time in jail and court-ordered rehab after drug- and alcohol-related issues spiraled out of control in one wild year.
Article continues below advertisement
According to court documents obtained by Radar, Leakes' eldest son was found guilty of reckless driving by a Johns Creek, Georgia, judge in December 2013 -- and his rap sheet only got thicker from there.
A police report states that in June 2013 at 4:15 in the morning, Bryant totaled his silver Dodge Charger when he crashed and it flipped upside down in a ditch, leaving two utility poles broken in half in his wake.
At the time, the Real Housewives of Atlanta star's eldest son told police "darkness caused him to wreck." But the officer indicated he could "smell the odor of alcoholic beverages resonating" from the reality star's child. Bryant claimed he only had "one beer," according to the report, but his "slow and deliberate response" to questions seemed to indicate otherwise.
When he was taken to the hospital for "uncomfortable pain" in his right leg and to undergo X-rays, he tested positive for a blood alcohol level of .048 -- below the legal limit of .08. Still, he was charged with driving under the influence of alcohol.
Article continues below advertisement
As a result of the arrest, Bryant was given a year of probation, but got a get out of jail free card when the judge ordered him to serve 30 days of house arrest in February 2014.
Only that didn't work.
Bryant was ordered to undergo random alcohol and drug testing. However, not only did he fail to report to his probation officer four times in 2014; but also, he tested positive for cocaine, refused to pay fines of more than $1,200, and skipped mandatory DUI school. As a result, the young father was ordered to serve three months in jail starting in September and was released just two days before Thanksgiving on November 25, 2014.
In a decision that undoubtedly put a damper on Leakes' holiday plans, when Bryson's stint behind bars came to an end he wasn't technically a free man just yet.
According to the court paperwork filed on Jan. 13, 2015, he was also ordered to check into "intensive" residential rehab for a minimum of six weeks!
Leakes' troubled son has previously been arrested for shoplifting, marijuana possession, driving with a suspended license, and other probation violations dating all the way back to 2010.