Real Housewives Star NeNe Leakes' Son Arrested For Shoplifting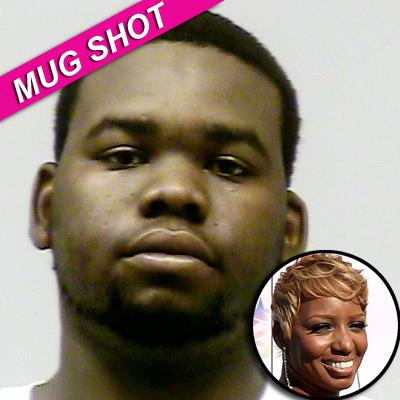 By Cliff Renfrew - RadarOnline.com Reporter
The Real Housewives Of Atlanta Star NeNe Leakes' son Bryson Bryant has been arrested for allegedly shoplifting.
He was busted in Georgia around 9 pm Thursday and charged with shoplifting plus a parole violation.
A spokesman from Gwinnett County Detention Center told RadarOnline.com that Bryant was detained overnight.
Article continues below advertisement
This latest run-in with the law is sure to infuriate his famous mom.
Friday morning, she tweeted: "My day just got started off wrong! Damn"
RadarOnline.com was first to report last March that Bryson was arrested on a drugs charge after he was found in possession of less than one ounce of marijuana.
NeNe previously tweeted about her son's arrest last year:
"My head is up & held high this morning because I KNOW the parent that i'am! U hate 4 yo kids 2 make mistakes! TOUGH LOVE this morning," and "Morning! I know my parenting job is NEVER DONE but TOUGH LOVE is ordered by the JUDGE! The judge in this case is ME."