Exclusive
Smoke Show! Miley Cyrus Caught On Video Lighting 'Joint' With Patrick Schwarzenegger — What Will Maria Shriver Think?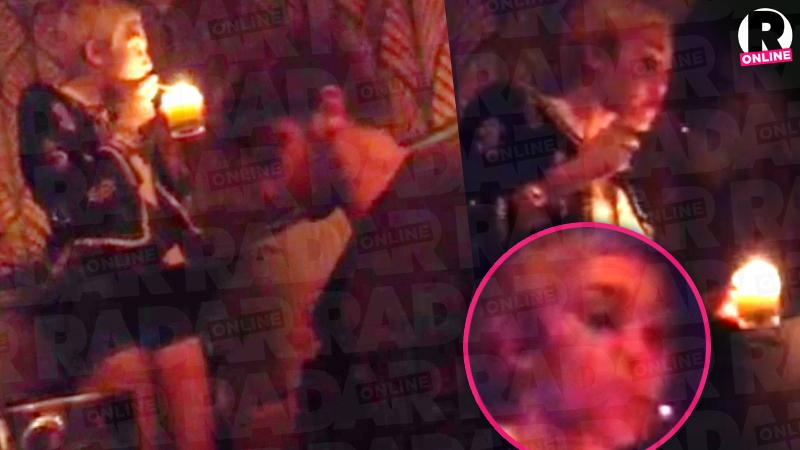 Article continues below advertisement
"Miley and Patrick were there for a private party," an eyewitness told Radar. "Cody Simpson and Gigi Hadid were also there."
But unconcerned with who was watching, Cyrus didn't hesitate at one point to stoop down to a tabletop candle and light what the eyewitness claims was a marijuana joint.
"It smelled like a joint," the source told Radar. "And if you look at how thick the smoke is, it is clearly not a cigarette. She walked into the back room and lit up right away. The entire room was filled with smoke."
"Patrick did not smoke, and he didn't care at all that Miley was smoking," said the source. "She had more than one, many more, and they were both drinking."
Fueled by alcohol, "They were so touchy and making out a lot," the source claimed. "She sat on his lap the entire time."
"Miley is actually quite nice and chill, but she has an 'I don't give a f**k attitude,'" said the source.
Cyrus, 22, has made no secret of her drug use in the past, insisting "weed is the best drug on earth!" Meanwhile, 21-year-old Schwarzenegger's mom, Maria Shriver, is an anti-drug activist.
Do you think she has reason to be worried about her son? Watch the video and let us know!