Miley's Most Outrageous Instagram Yet? She Pole Dances In Bikini While Smoking Something 'Funky'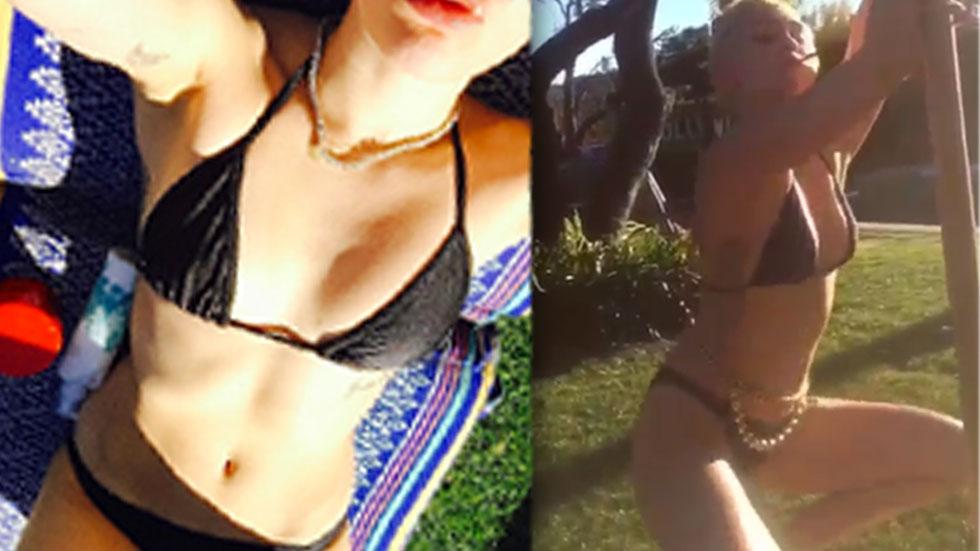 Miley Cyrus continues to push the envelope with a racy new Instagram video that shows her dancing seductively in a bikini while using a tree as a makeshift stripper pole!
Cyrus was sunbathing on Saturday when she decided to snap a few photos of her hot body in a black string bikini. In one shot you can see her flat stomach and toned thighs as she is surrounded by smoke.
The former child star then shows off her dance moves in a short video while standing on a rock next to some thin trees which she uses as a pole. As she twerks you can see she is smoking a suspicious-looking cigarette. Next to the video, Cyrus wrote, "#ifitsmellslikefunk #wekeepitstanky."
Article continues below advertisement
http://instagram.com/p/yQlwRdQzMn/?modal=true
http://instagram.com/p/yQcJ0bQzMS/?modal=true