Exclusive
Locked Up At Last? Lindsay Lohan Facing 'More Than 30 Days In Jail' Over Shady Community Service Records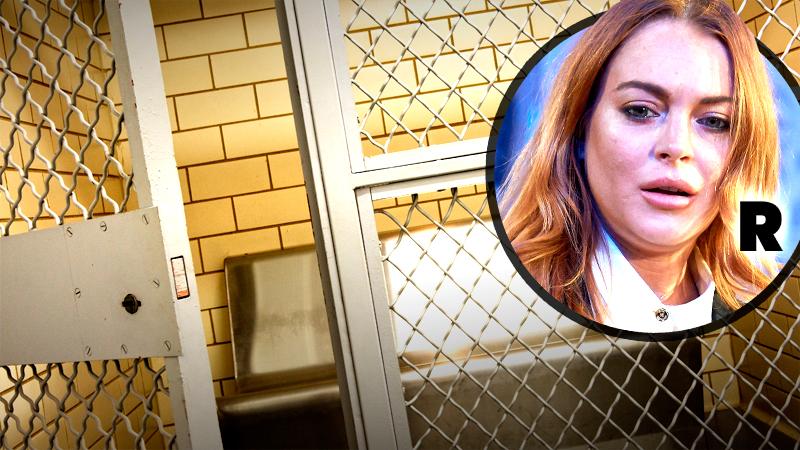 Lindsay Lohan could be facing more than thirty days in jail! If prosecutors find anything suspicious during their investigation of her community service records, RadarOnline.com has learned, Judge Richard Stone is prepared to throw the book at her.
Lohan was required to complete 240 hours of community service to satisfy her probation in a 2012 reckless driving case. But there are concerns over whether she fudged the record, and prosecutors are investigating.
Article continues below advertisement
Now, a law enforcement source told Radar, "Lindsay could be facing more than 30 days in jail if prosecutors find any evidence she didn't complete the court-ordered community service. If the records documenting Lindsay's hours are fabricated, it could be much more than 30 days."
"The prosecutor wants specifics about Lindsay's service," the source continued. "Who was supervising her? Was someone with her at the fan meet and greets to verify the hours? Time cards and work logs will also be requested, as well as staff members that Lindsay interacted with."
"Judge Richard Stone seemed to be very skeptical of Lindsay's service," the source said. "During a prior closed-door chambers meeting with another judge, Los Angeles City Attorney Terry White had said he didn't want Lindsay to be allowed to do her community service in London. She had completed around 28 hours at a program approved and vetted by White in New York. However, Lindsay was ultimately allowed to perform the community service in London, and it's no surprise to anyone that there are major red flags concerning whether she did it or not."
Article continues below advertisement
On Wednesday, Judge Stone set a Feb. 18 hearing date to review ongoing concerns regarding Lohan's community service completion.
Questions were raised about the community service after Lohan completed a whopping 80 hours of community service in 10 days, working eight hours a day.
Adding to the controversy, Lohan was also given 18 hours of credit for doing meet and greets with fans after her performances in Speed The Plow on the West End in London.
Despite being recently hospitalized with a rare virus, Lohan was over the weekend, until 5 a.m. at Le Titty Twister.