Exclusive
Not So Picture Perfect! Leah Messer Looked 'Miserable' & 'Messed Up' Off-Camera At New Year's Eve Hotel Bash With Husband Jeremy Calvert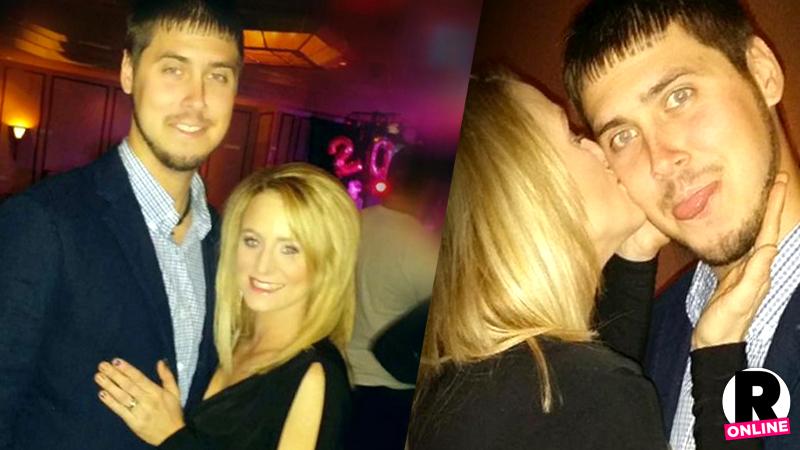 After months of marital problems, Leah Messer and her husband Jeremy Calvert looked like a happy couple in a New Year's Eve snap earlier this month.
"I don't know what I would do without this man in my life!" Messer captioned her sweet photo.
"I couldn't have imagined spending my New Year with anyone else!" she later posted. "I love you baby."
But despite the bright smiles, the Teen Mom 2 star's magical night was actually a total mess, RadarOnline.com can exclusively reveal.
Article continues below advertisement
The 22-year-old mother of three and her husband of nearly three years ushered in 2015 with a big bash at the Embassy Suites in Charleston, West Virginia, the hotel confirms to RadarOnline.com.
But when the camera wasn't flashing, Messer looked "miserable," a fellow reveler tells RadarOnline.com.
"Leah looked really unhappy," the partygoer recalls. "She barely spoke with Jeremy and neither seemed to be having a good time."
And it seems like the MTV reality star may have been drowning her sorrows at the open bar. Another eyewitness tells RadarOnline.com she spotted Messer in the bathroom looking worse for wear late in the evening.
"She was a mess, like she was out of her mind," the onlooker says. "Her friend kept saying 'Leah, you can't be doing this anymore.' She seemed like she needed help."
As RadarOnline.com exclusively reported last summer, friends have been concerned that Messer has been abusing alcohol and prescription painkillers for a long time.
It seems the photo was just a cover-up on the chaos. After Calvert, 25, publicly accused Messer of cheating with an ex, RadarOnline.com exposed the pipeline engineer's secret sexy texts with hot single mom Brittany Musick, 27.
Do you think Leah is lying about her happy marriage? Sound off in the comments.