Kristen Stewart: 'I'm A Fairly Internal Person,' Not Comfortable Making Private Life Public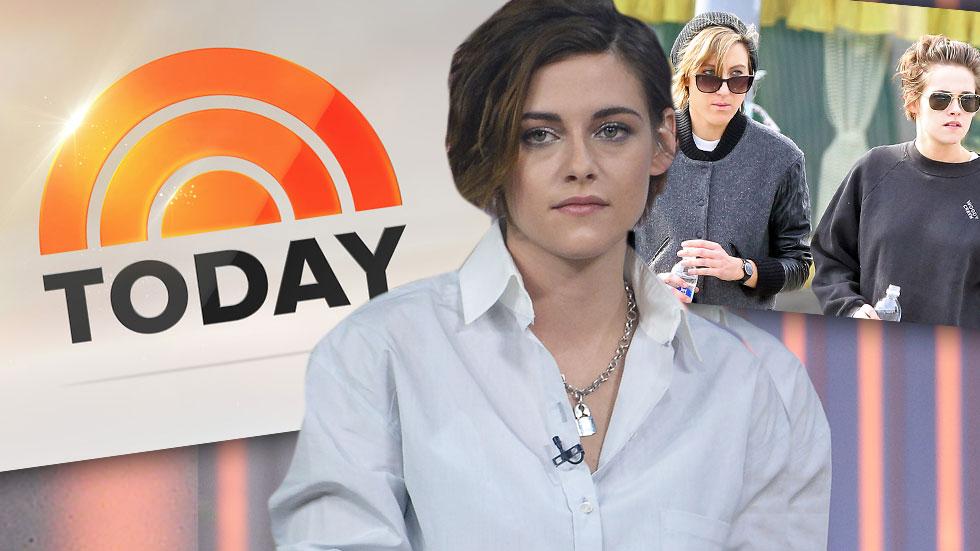 Kristen Stewart, speaking with Matt Lauer on the TODAY show Thursday, admitted she's something of a recluse when it comes to being a Hollywood star: happy to speak about her work, but uncomfortable sharing her personal life with the public.
Stewart -- whose relationship with friend Alicia Cargile Tinseltown buzzing as of late -- told Lauer she's been somewhat guarded, since the beginning of her rise to stardom with the Twilight series.
Article continues below advertisement
"Things blew up for me at a pretty young age, at 17 and ... yeah, I love talking about the work," Stewart said. "It's bizarre, things become sort of like you're selling something, and I've never been into that notion -- I like sharing things."
Watch the video on RadarOnline.com
Visit NBCNews.com for breaking news, world news, and news about the economy
Lauer chipped in, "So the movie star part of it is not your cup of tea, but the working part is your cup of tea?"
"Yeah, absolutely," she said. "With every breath I take, I become more comfortable with it. I don't know ... I'm a fairly internal person; most actors are performers and I'm not like that."
Stewart said she's going to take a break after a long stretch in front of the camera.
"I worked for a solid two years and I definitely need my mind and spirit and body back.
"So right now I'm just home in L.A., I'm from Los Angeles, I love it there."
As RadarOnline.com previously reported, the body language between the actress and her former assistant Cargile, who also live together, has spurred speculation the two might be in a relationship.