Exclusive
Denied! Kim Kardashian Wants A Surrogate To Carry Her Next Baby & Sister Kourtney Won't Help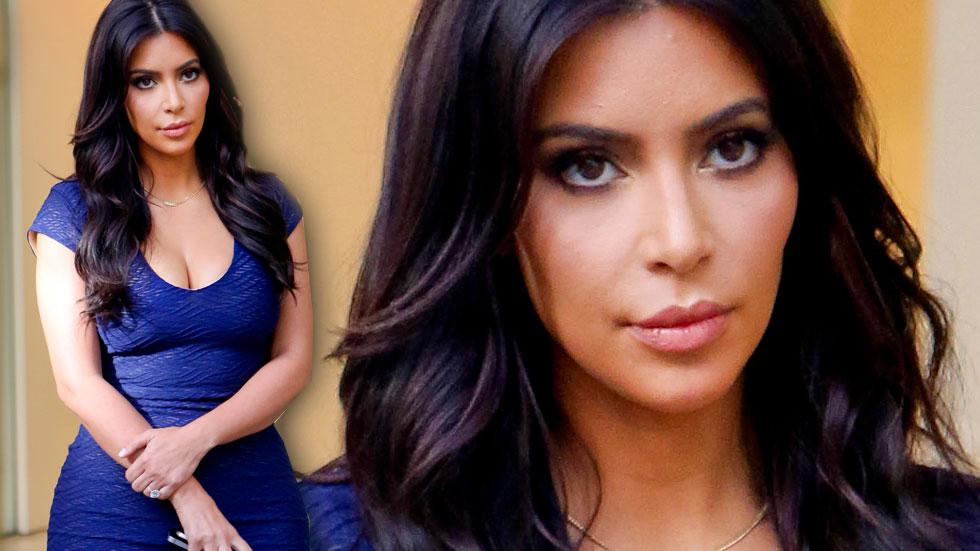 Struggling to get pregnant with baby number two, Kim Kardashian has decided to consider a surrogate, multiple sources tell RadarOnline.com. But although her sister, Kourtney, previously offered to carry a baby for Khloe, RadarOnline.com has learned she won't do the same favor for Kim!
"No way would Kourtney carry Kim's baby!" a source close to the family told RadarOnline.com. "She'd do it for Khloe in a heartbeat, but Kim is such a control freak, she knows it would be a nightmare."
Article continues below advertisement
Kourtney famously offered to carry Khloe's baby in a 2013 episode of Keeping Up with the Kardashians. But Kim will have to look elsewhere for help making her baby dreams come true, and sources say surrogacy is looking like the best option.
"Kim will use a surrogate because she doesn't want to have a huge weight gain as she did while pregnant with North," the insider said. "Having worked very hard to get her famous body back into shape, Kim is afraid of being unable to do it again."
"Besides the weight gain, the pregnancy was very hard for Kim's body," the source continued. "Constantly having cramps, and being uncomfortable made her miserable."
Choosing the lucky lady "will be done with the utmost discretion," the insider explained. "The surrogate would be very carefully screened."
Kim got pregnant with daughter North only months after starting to date Kanye West. But she recently revealed that the child was something of a miracle baby.
Kim told Elle UK, "A few years ago I was told I could never get pregnant. Three different doctors told me the same thing, which is why I wanted to have my eggs frozen. I was just about to do that when I found out I was pregnant with North​."
What do you think about Kim's baby plans? Let us know in the comments!