Selfie-Bowl! Kim Kardashian Debuts Hilarious New Super Bowl Ad On 'Conan'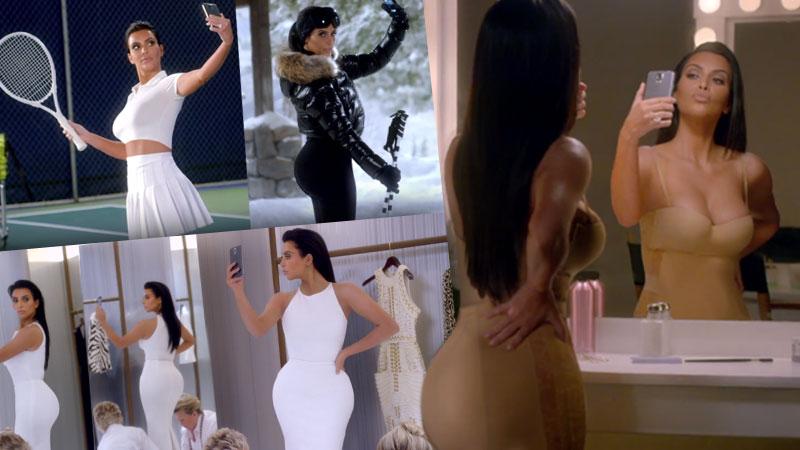 Kim Kardashian kicked off Super Bowl Week on Monday's Conan, premiering her T-Mobile ad for the annual ratings juggernaut in which she mocks her reality star status.
The 34-year-old took on a somber tone in the tongue-in-cheek 30-second spot, saying, "Hi, I'm Kim -- each month millions of gigs of unused data are taken back by wireless companies -- tragic.
"Data you paid for that could be used to see my makeup, my backhand, my outfits, my vacation and my outfits."
Article continues below advertisement
The sexy socialite, who appeared in a Sketchers ad for the big game four years back, filled in People on the methods of her madness in the spoof.
"The ad really incorporated a lot of my personality," she said. "We really went over scene by scene and what selfies I thought would really showcase me and what I would do: I ski, I went to tennis camp growing up.
"So there are some things in the commercial that I don't think people know about me."
While the tone of the commercial is in jest, Kim -- who's published a book of selfies -- admitted there's more than a bit of reality to it.
"Whether it's business calls, selfies, whatever, I'm always on my phone," she said. "And the concept was just so fun and I just got it right away, it clicked."