Exclusive
Jodi Arias' Secret Death Penalty Trial Testimony Goes Public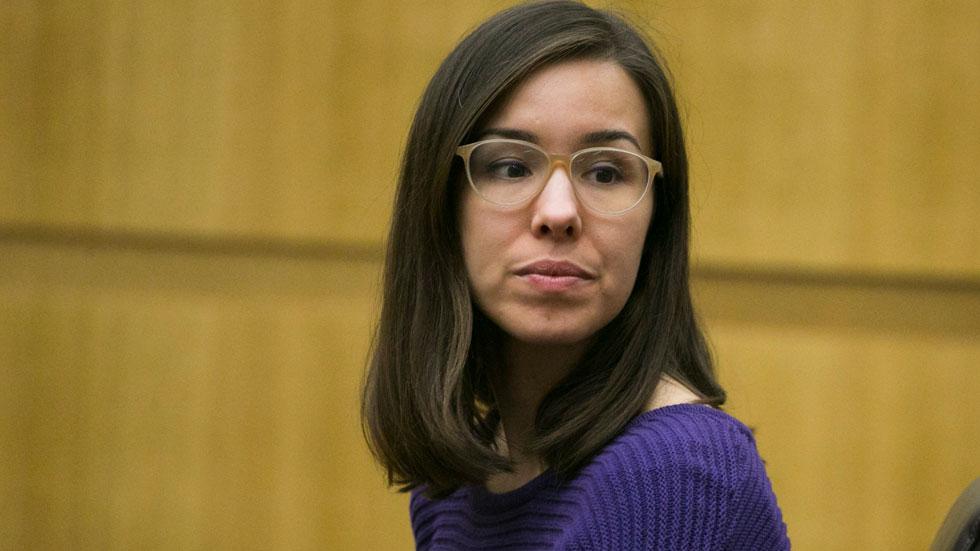 Top-secret testimony from Jodi Arias — so explosive she would only give it in secret — will be made public today, RadarOnline.com has learned.
Judge Sherry Stephens kicked reporters from the courtroom for two days for a "secret witness" in late October and early November before an Arizona appeals court ordered the death penalty trial to be reopened to the public.
It was later revealed that Arias was her own mystery witness. The 144-page transcript of what she told the jury behind closed doors will be released Tuesday, the judge said Monday.
Article continues below advertisement
The Arizona Supreme Court denied Arias' request to stay the appeals court ruling that said her secret testimony was unconstitutional. She is expected to return to the witness stand to conclude her testimony in late January, but if she refuses it's likely the judge will strike her secret testimony from the trial record since the prosecution did not have a chance to cross-examine her, lawyer Beth Karas, who covers the trial on her website KarasOnCrime tells Radar.
The judge is expected to announce a decision Wednesday on the defense motion to remove the death penalty as a possibility for Arias because of claims of misconduct by prosecutors related to porn files on Travis Alexander's laptop.
In another development, all eight volumes of the journal Arias kept in the months before she murdered her boyfriend have been published online by Karas. The documents also include 18 pages written by Alexander.
The journals, which have been seen by one reporter in the past but never published in their entirety, suggests what led to a huge argument between Arias and Alexander just before she slashed his throat and stabbed and shot him, Karas said. Travis writes about flirting with another woman on Facebook, while Arias writes about hacking into his Facebook account.