House Of Horrors: Jeremy Jackson's Ex-Wife Claims He Tried To Strangle Her During Terrifying Attack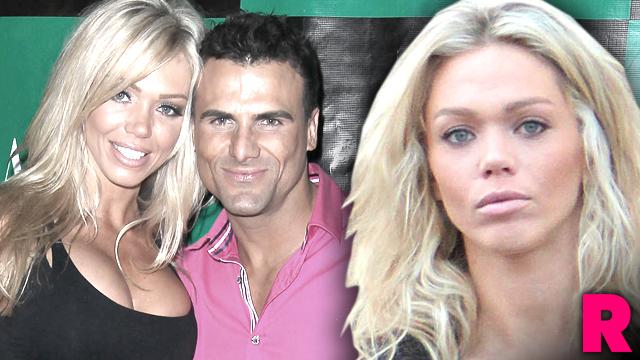 After Jeremy Jackson was kicked off a British reality show for drunkenly groping model costar Chloe Goodman, The former Baywatch star's ex-wife Loni Willison is telling all about his shameful behavior.
"Chloe should report Jeremy to the police for his own good," fitness model Willison tells the U.K.'s Sun. "I didn't report him when he attacked me because I was scared. I was in a bad place emotionally and I didn't want Jeremy to go to jail."
Article continues below advertisement
As RadarOnline.com exclusively reported, the 33-year-old actor and his gorgeous blond wife, 30, were involved in a domestic disturbance in their West Hollywood home on August 30.
Willison now alleges Jackson attempted to strangle her during the vicious fight, leaving the model with neck injuries and two broken ribs.
"I'm not surprised this happened….At least now everyone can see what I had to put up with," she said, also claiming that Jackson once confessed he was a sex addict. "Something like this was bound to happen."
Now that Jackson has left Celebrity Big Brother, his whereabouts are unclear. After his attack on Willison last summer, friends told RadarOnline.com they were "worried sick" when the star disappeared and refused to return phone calls.
"Something isn't right and it's really concerning everyone," an insider said.
Jackson has openly discussed battling crystal meth and steroid addiction, and appeared on Celebrity Rehab with Dr. Drew Pinsky in 2011.