Jennifer Lopez Reveals Her Go-To Smoothie Recipe On 'The Dr. Oz Show'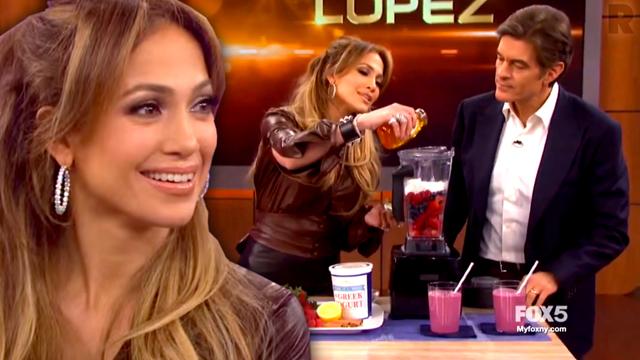 Clearly, Jennifer Lopez is in amazing shape. Earlier, we got the scoop on how the 45-year-old mom of two (not to mention, international movie, television, and pop star) keeps her healthy lifestyle in check — and it's no small thanks to her new partnership with BodyLab. (See Jennifer Lopez's Secret to a Sleek and Toned Physique.) A wellness brand that makes unique protein blends created for women, by women, BodyLab works to empower, encourage, enable, and educate women to be their absolute best selves—strong, confident, and happy. So, basically everything J.Lo is all about.
Article continues below advertisement
In a recent appearance on The Dr. Oz Show, Jennifer talked more about why she loves BodyLab. (See Jennifer Lopez Shares Her Secrets to Success on The Dr. Oz Show.)And you can imagine how jazzed we were when we found out that, like us, Jennifer loves to kick-start her mornings with a healthy and delicious smoothie. Her go-to recipe: a low-calorie Berry Berry Good Smoothie made with a scoop of BodyLab's TastyShake™ Thermodynamic Protein Complex powder. During her appearance on The Dr. Oz Show, J.Lo shared her recipe with the crowd, even admitting the secret ingredient she loves to add—lemon.