Widow Of Jen Aniston's Ex Upset She's Using Past Relationship For Publicity — 'She Was Not Present During His Long & Difficult Illness'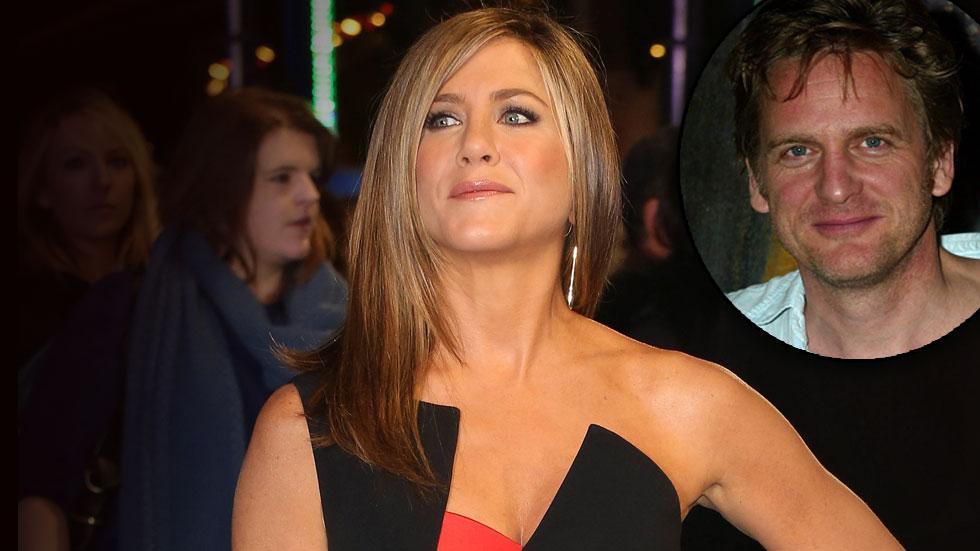 The widow of Jennifer Aniston's late boyfriend of five years, Daniel McDonald, is blasting the actress for using their relationship to generate publicity for her current project.
"It pains me to read the headlines that allude to her losing him tragically when in fact she was not present during his long and difficult illness," Mujah Muraini-Melehi told Inside Edition in a written statement of her husband, who died in 2007 of brain cancer at the age of 46.
Article continues below advertisement
As RadarOnline.com reported, Aniston talked about McDonald in an interview to promote her movie Cake.
"He was my first love — five years we were together," she revealed. "He would have been the one! But I was 25, and I was stupid."
Aniston met Daniel, who was nine years older, in 1991. They split in 1995 after she got the job playing Rachel Green on Friends.
"Daniel and Jennifer had a relationship over 20 years ago, when they were both still very young. She made a life choice, but so did he," said Muraini-Melehi.
The widow explained she was "sorry" that Aniston didn't "realize the treasure that was Daniel when she had the chance," but she believes that perhaps his gift to her was "to teach her how to love, and to appreciate what she has with Justin Theroux."
However, Muraini-Melehi said McDonald would have been upset at 45-year-old Aniston for bringing "all this uninvited attention" to his family.
And Muraini-Melehi laid bare the star's true motives for sharing her memories of McDonald when she posted a very revealing message about Aniston on Facebook: "After Daniel died, I reached out to her to give her back all the photographs from the time they were together. I never got an answer back from her."