Exclusive
Workout Woes! Gwyneth Paltrow And Tracy Anderson's Relationship Strained Over Gym Problems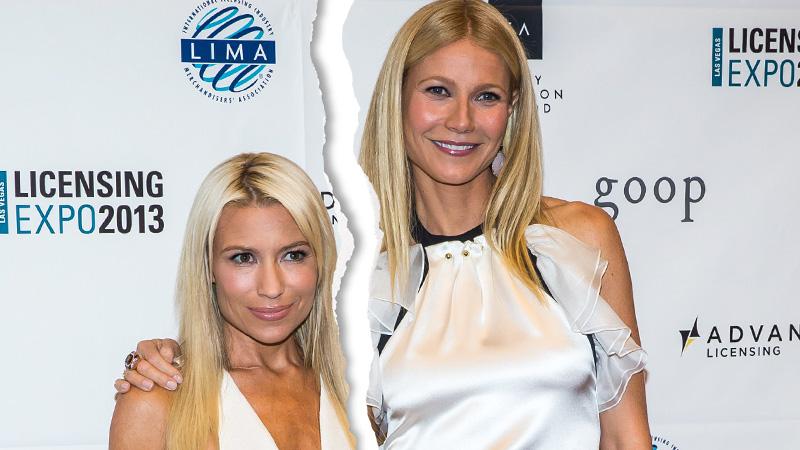 Gwyneth Paltrow has credited her trainer Tracy Anderson with transforming her body into the picture of perfection but RadarOnline.com has exclusively learned that what was once a friendship made in a Hollywood gym is quickly falling apart.
Paltrow is business partners with Anderson (she even appears in her workout DVDs) and they two have opened a slew of a high-end gyms around the world together, but sources say their relationship is strained now.
Article continues below advertisement
"The gyms are incredibly expensive to keep up and the pressure to keep them running is putting a strain on Gwyneth and Tracy's relationship," an insider told RadarOnline.com.
And the client list is allegedly another sore spot as well.
"Tracy was known as a trainer to some of the biggest names in Hollywood, from Madonna to Gwyneth to Nicole Richie," the source explained.
"But other celebrities who aren't trained by her were getting frustrated that they were somehow associated with her gym when they weren't actually clients and had just been seen with her at parties or events."
In the world of celebrity trainers, the coveted A-list clients are what matter, and the source told RadarOnline.com that top talent was growing angry with Paltrow's partner.
"So these celebs have contacted Tracy and the gym demanding that they not be incorrectly associated with the gym because it was ruining their relationships with their actual trainers," the source told RadarOnline.com.
"They want Tracy to stop it immediately and if they have to talk to Gwyneth then they have said they will."
The negative push back from the celebs has caused the partnership to go through some rough times, the source said.
"Gwyneth and Tracy have always been close, but Gwyneth has said that she doesn't want to be involved in a business that is going to end up failing and these celeb claims are not good for the business."​