'Guns Are Meant To Kill!' Fans Furious After Duggar Family Posts Photo Of Son Jedidah, 16, Holding Large Shotgun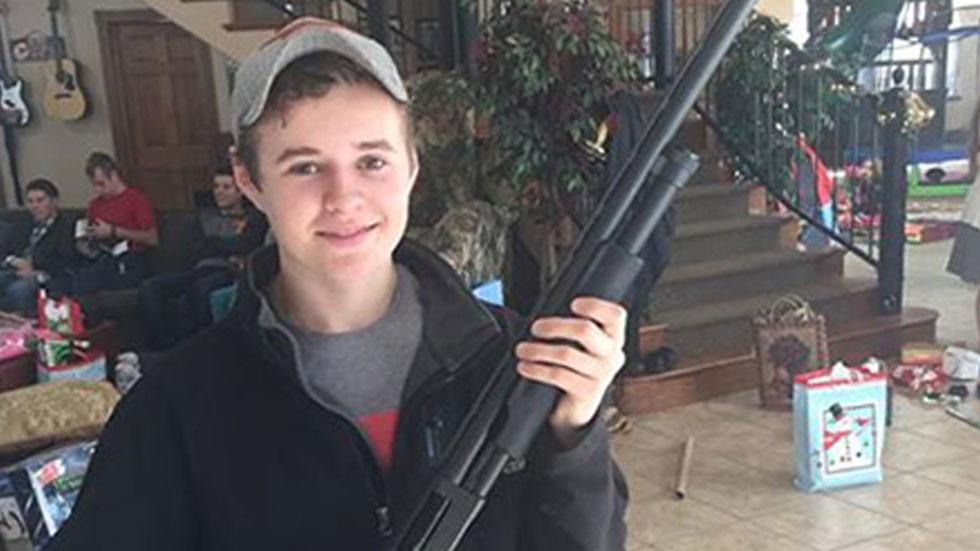 The right-wing Duggar family has always strongly supported the second amendment. In June, married daughter Jessa, 22, was even photographed holding an automatic rifle.
But now many fans think the Christian fundamentalists have taken their gun love too far. Last week, parents Jim Bob and Michelle posted a picture of young son Jedidiah, who just turned 16 on December 30, proudly wielding a 12 gauge shotgun on Christmas morning to their official Facebook page— and commenters couldn't believe their eyes.
Article continues below advertisement
"Worst present ever. I don't care how much gun safety they teach their kids," said Linda Lawless. "All it takes is one time of not locking it up properly for one of the dozens of curious young kids in that house to get a hold of it and have an accident."
"Don't understand why a Christian family who values life would want to own devices that were specifically designed to destroy it."
"How can they give their child a gun yet cannot allow people to be who they are," fumed Helen Riley, referring to the Duggars' fight against same-sex marriage. "Guns are meant to kill."
Other posters defended the 19 Kids And Counting parents' decision to give their teen son a weapon.
"Guns are for survival and protection," argued Kelly Woodrow James. "It is our God given right to bare arms. There is nothing wrong with giving a child a gun as long as the responsibility of owning the gun is taught as well."
Technically, young Jedidiah isn't breaking any laws. In the family's home state of Arkansas, children under 18 are allowed to use a gun with a parent or guardian's consent.
"Baring arms is one of our constitutional rights," Jim Bob exclusively told RadarOnline.com in 2011. "We believe it is important for children to learn safety about guns and knives to learn how to use them properly."
Is Jedidiah too young to be using weapons? Sound off in the comments.