Exclusive
'Gay For The Stay'? Teresa Giudice Prison's 'Secret' Lesbian Culture Revealed By Former Inmate -- 'Shower Sex' & Jail 'Jealousy'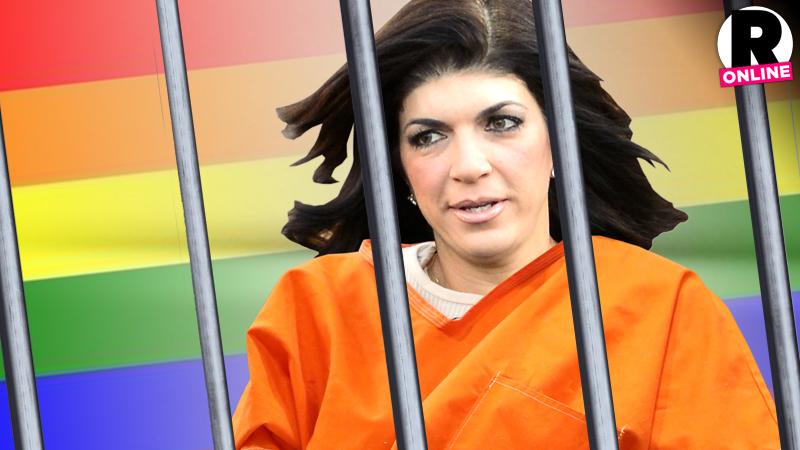 Teresa Giudice is concerned her husband Joe could stray while she is behind bars, but should he be worried too? A former inmate of the Real Housewives of New Jersey star's prison tells RadarOnline.com that the facility is suffused with a secret and "forbidden" gay culture!
"Women get involved with other women there and it is extremely forbidden," a former inmate at the federal prison in Danbury, Connecticut, Beatrice Codianni tells RadarOnline.com exclusively.
Article continues below advertisement
"There are some women who are lesbians on the street and they come into the prison and they are still lesbians," Codianni says. "However, there are some women that come in and straight and get involved with women because they are seeking the companionship and the tenderness. This is what we call 'gay for the stay' and it happens quite frequently."
Codianni, who served a 14-year prison sentence at the facility on charges of racketeering, says she "was never forced into gay acts." But "that doesn't mean that other inmates do not try."
"If someone suspects you might be gay they might try and test the waters," she said. "I have seen women get in fights over jealousy issues."
As same-sex marriage legalization continues to gain nationwide acceptance, Giudice's prison still condemns homosexual relationships, according to Codianni.
'It has to be a secret when women get involved with other women inside Danbury. It is a code 205, which is engaging with people of the same sex. It is extremely forbidden."
Article continues below advertisement
"Some women would go into the showers and you have to keep your love silenced because of the consequences," she tells Radar. "The consequences if you got caught in a lesbian relationship were very harsh. You could lose rights to have visitors and, in almost every case, they would break the couples up so that they would no longer be able to see each other."
Indeed, the prison handbook clearly states, "Inappropriate sexual behavior towards staff and other inmates will not be tolerated … defined as verbal or physical conduct perceived as a sexual proposal, act, or threat." That even includes "physical contact."
"But there is a good ending to this story," Codianni, who is now the Managing Editor for Reentry Central, a leading national website for information related to re-entry into society and related criminal justice issues, tells Radar. "I have several close friends from Danbury that have developed loving relationships inside and have gotten out and they are still with their partners. Even prison cannot stop true love."