Exclusive
Too Cute! Chelsea Houska's Daughter Aubree Laughs With Mom's Boyfriend Cole DeBoer: 'She's So Happy Around Him'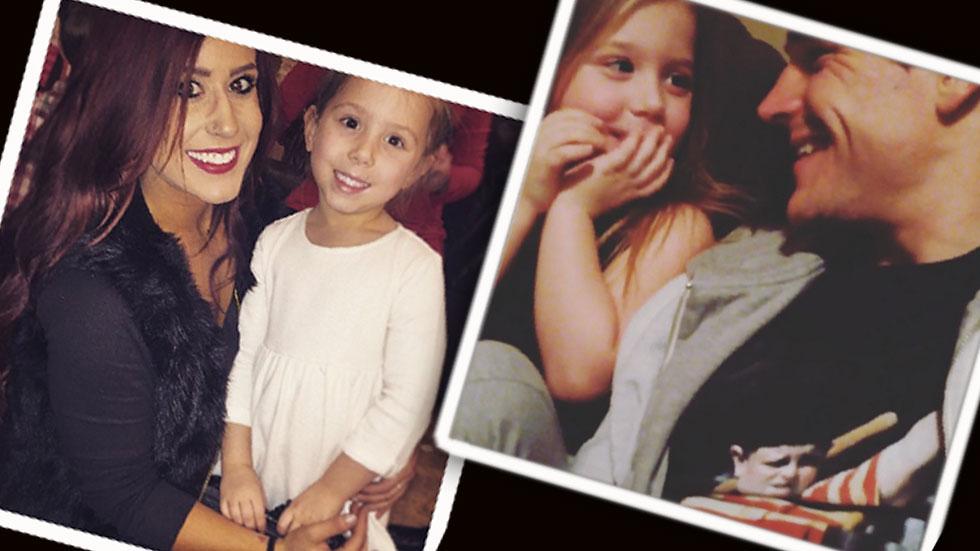 "She is soooo in love," the South Dakota cosmetologist, 23, captioned the clip, which features Aubree laughing hysterically next to a smiling DeBoer, 25.
A source tells RadarOnline.com that the traffic control specialist, who began dating Houska after they met at a gas station last summer, doesn't have to do much to get her little girl to crack up.
Article continues below advertisement
"She just loves him and gets all giggly around him," the insider explains. "She's so happy."
"He spends a lot of time with Chelsea and Aubree," the source continues. "He plays board games with her and helps her build Legos. He gives her actual attention that she doesn't get from her dad."
Aubree's father Adam Lind, 23, is allowed to see his eldest child every other weekend when she stays with his parents. That is, when the troubled bad boy is not in jail.
The construction worker was last thrown behind bars in December after his ex girlfriend Brooke Beaton, 26, accused him of assaulting her at a motocross race.
Though a restraining order was ultimately dismissed, Lind still faces stalking charges in the case. He is expected in court for a hearing on February 4.
Have Chelsea and Aubree finally found their happy ending? Sound off in the comments.