Watch Livestream Here: Aaron Hernandez Murder Trial Continues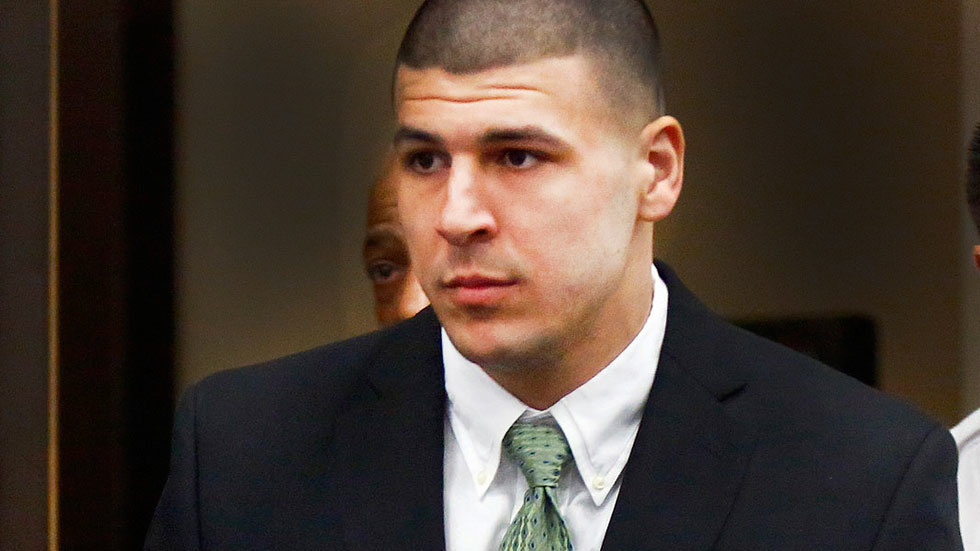 The murder trial of ex-New England Patriot Aaron Hernandez continues Friday, and RadarOnline.com has a livestream of the proceedings.
On Friday, a worker with Sprint took the stand to discuss the phone records the company handed over to cops in connection with the alleged murder. The Sprint rep said that the company gave police phone records for the football player's co-defendant Ernest Wallace, as well as his cousin Tanya Singleton.
Article continues below advertisement
As RadarOnline.com previously reported, the 25-year-old Hernandez has pleaded not guilty in the June 17, 2013 slaying of 27-year-old Odin Lloyd, who was gunned down in a North Attleborough, Mass. industrial park. Lloyd, at the time, was dating Shaneah Jenkins. Hernandez's fiancee (and Shaneah's sister) Shayanna Jenkins has received immunity from the judge, clearing a path for her to testify.
Prosecutors said the NFL standout organized the killing with the help of associates Carlos Ortiz and Wallace, who have also pleaded not guilty. Hernandez has also pleaded not guilty to murder charges in a 2012 double killing, but the judge has barred prosecutors from mentioning the separate charges in the Lloyd trial.
Watch the livestream on RadarOnline.com, courtesy of WildAboutTrial.com
For all the latest criminal coverage, check out WildAboutTrial.com.