Film Or Get Fired! Why Bravo Forced Vicki To Do 'RHOC' Scenes With Brooks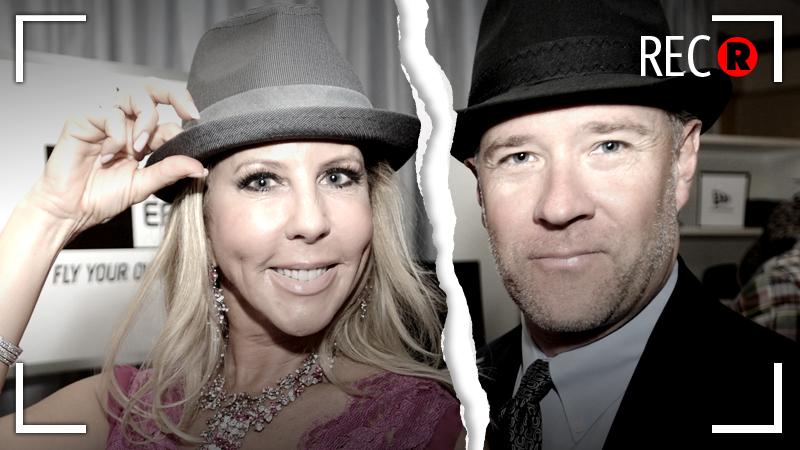 Is Vicki Gunvalson putting the "desperate" in Desperate Housewives of Orange County?
The 52-year-old reality star insisted in a new interview that the show's network forced her to shoot with her controversial boyfriend, Brooks Ayers.
"Bravo basically put the gauntlet down and said, 'If you don't film with Brooks, then we are reducing your role,'" she insisted. "And I was like, 'Oh no! You did not just say that!'"
Article continues below advertisement
Despite her outrage, she agreed to the demand.
And RHOC executive producer Andy Cohen reveals why in a new episode of Ask Andy.
"That's true! We did!" Cohen says. "You know why? She's on a reality show about her life! And he was in her life! So we said, 'You have to show what's happening in your life! If you're dating this guy, you can't keep it hidden from everybody.'"
"She's in a tough situation," continues Cohen, 46. "People didn't like her relationship with him so she was like, 'Look, I can't take the criticism.' I understand her reticence by the way. I understand why she wouldn't want to share her relationship with Brooks with the world. I love her. I'm so glad that she did film with Brooks and that she's back and that Brooks was on, because that was what was happening in her life."
As RadarOnline.com has reported, Gunvalson was "very sad" about 46-year-old Ayers' diagnosis of non-Hodgkin lymphoma and admitted she "burst into tears" when he broke the news earlier this year.
Gunvalson is so upset that she moved her ailing man into her Coto de Caza, California, home in late October to keep him in close. "I didn't want him to be recovering by himself," she explained. "I felt it was easier on both of us if we could be together."
It's a generous offer considering some of Ayers' most shocking secrets famously came to light in Radar's recently released video tape exclusive, in which he admitted he's been "known to cheat" on his reality star lover.
In one instance, Ayers claimed, he met a woman named "Katrina" at a high stakes poker game, and went with her to "rooms upstairs for guys to have their way" with the ladies on hand. He claimed he had sex with the woman and paid her around $300 to $400 for the encounter.