'Total Divas' Newcomers Paige and Alicia Talk Staying Fit For All-New Episodes, Returning January 4 On E!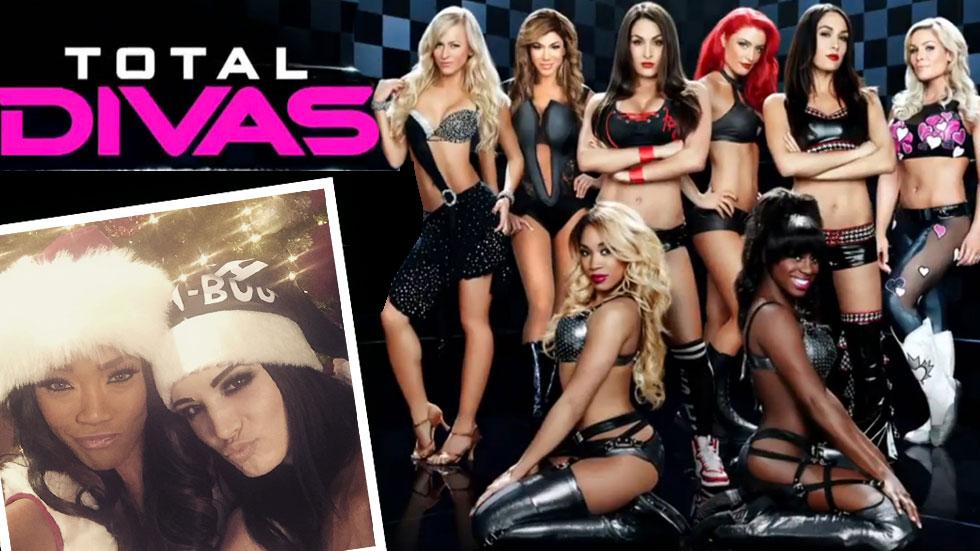 When E!'s Total Divas returns with all-new episodes on January 4 at 10pm ET, two new wrestlers emerge to shake things up on the show: WWE Diva Alicia Fox and WWE Diva Paige.
Former WWE Divas Champion Paige, gained recognition inside the WWE's NXT Division, as the first NXT Women's Champion.
Alicia Fox on the other hand, has proven to be far more ferocious. The Diva has appeared in WWE record books countless times as the first African-American woman to win the Divas Championship and brings an ample amount of eccentric quirks along with her.
Article continues below advertisement
RadarOnline sat down with the latest diva additions for an exclusive interview on their Total Diva debut and fitness secrets.
When the two WWE queens aren't wrestling, they use must-know tricks for staying fit.
"I go to the gym a lot," Paige shares. "I like to go on walks and go cycling too, but I mostly like the gym. I just love to lift."
The Total Diva can be seen working out 3-4 times per week, dedicating each day to a different target area: legs, upper body, and full body. For legs, her routine is no joke, usually involving multiple reps of squats, lunges, leg presses and mule kicks.
The key for Paige is keeping things in control. "I do squats in slow reps. I'll do five sets of whatever and then four sets of something else and then three, and then two and then one…and then I'll go backwards again."
For Alicia, nutrition matters most when it comes to maintaining her fitness and figure. The WWE champ says starting her day off with healthy eating choices leads to successful workouts with big results.
"I start out with a bottle of water and then do coffee or tea," the diva said. "I make healthier diet choices. I don't crave as much sugar. I don't grab a candy bar. I've really been cautious about how I start my day."
As season three progresses in 2015, these two newcomers are sure to bring plenty of feuds and fire to the table, giving veteran Divas a run for their money.
All-new episodes of Total Divas start Sunday, January 4, 2015 at 10pm ET, before returning to its regular time slot at 9pm beginning January 11.