Exclusive
Broken Home For The Holidays: Teresa Giudice Boycotting Christmas With Brother Joe Gorga & His Wife Melissa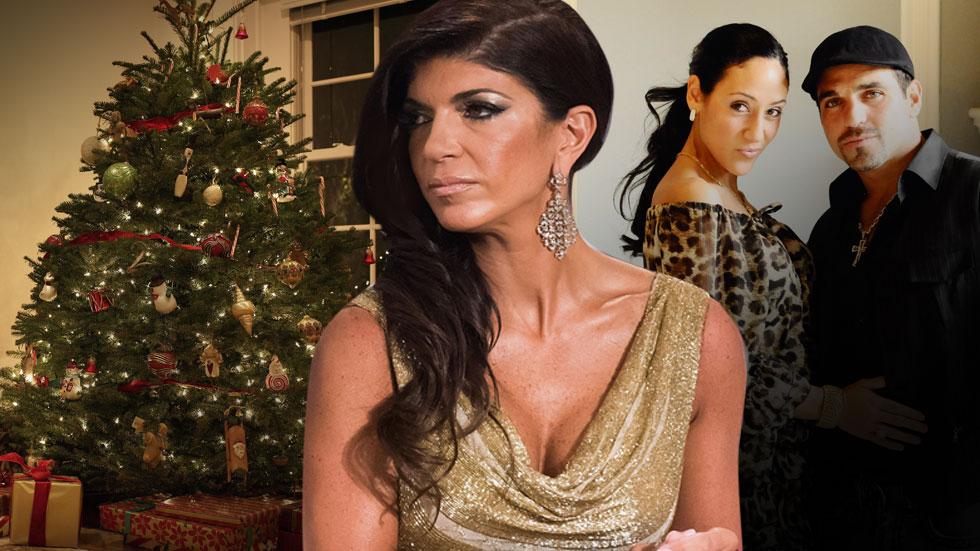 With just weeks until Teresa Giudice begins her prison sentence, RadarOnline.com has learned that she's spending time with friends and family — but only some of them! Her feud with brother Joe Gorga and his wife Melissa hasn't cooled in light of her legal issues, and according to an insider, she isn't even going to spend Christmas with her Real Housewives of New Jersey co-stars.
Giudice is set to begin serving her 15-month sentence by Jan. 5, 2015, and although fans might think she'd want to mend bridges with her reality star relatives, an insider says that's "Not so."
Article continues below advertisement
As RadarOnline.com previously reported, Giudice, 42, and her sister-in-law Melissa, 35, were faking their friendship for the cameras this season. While the two had issues in the past, they attempted to make viewers think they had resolved their problems by playing nice for the cameras, insiders claimed.
"Even though they acted cordially towards one another for the show, their issues have continued," one insider revealed. "While most people would want to spend their last Christmas home with all of their family, Teresa has been extremely vocal about the fact that she will not spend the holidays with Melissa or Joe. Truly, she can't stand them, and wants no 'last holiday' memories to be made with them."
MORE ON:
The Real Housewives of New Jersey
At the RHONJ reunion, where Melissa took on Giudice's friend Dina Manzo, 43, Melissa noticeably was quiet when family member turned criminal Giudice's legal issues were discussed.
"The way Teresa acted towards Melissa at the reunion was a dead giveaway as to the state of their relationship," the source continued. "Teresa barely looked at Melissa, and when she did look at her, it wasn't exactly with adoration."
If Giudice won't spend Christmas with her family, who does she want to spend it with, then? "Teresa wants to spend it with her husband Joe's family," the source said. Since her legal issues began, Teresa has clung more to them."
The source continued, "It's interesting, as Teresa used to be known to talk negatively about them as well."