Exclusive
'Bull-sh**ters' & 'Horrible People!' Joe Giudice's Ex-Business Partner SLAMS Reality Couple In Wake Of Teresa Suing Her Own Lawyer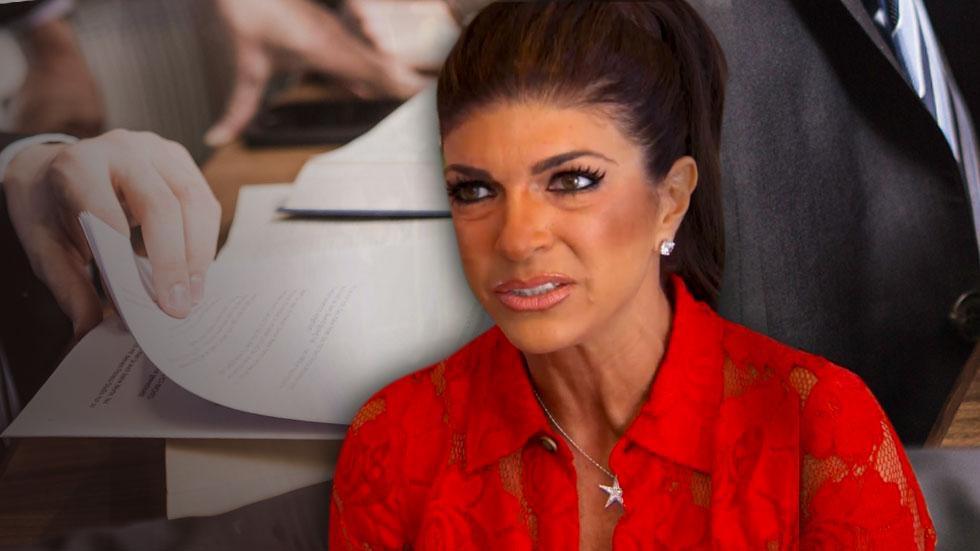 Teresa Giudice is playing the blame game, pointing the finger at her lawyer for getting her thrown in the slammer in a bombshell new lawsuit. The move shocked fans, but her husband's former business partner tells RadarOnline.com it's "typical" behavior from the "horrible" reality TV couple.
"They always blame others for their frauds," said Joe Mastropole, who won a $260,000 court judgment in 2011 after Joe was found guilty of forging his one time pal's signature on a mortgage document in order to pocket $1 million.
Article continues below advertisement
"That's typical of them," Mastropole told Radar. "They use their lawyers and accountants as fall guys."
Teresa, who will head to prison in January to begin her 15-month sentence for bankruptcy fraud, filed a $5 million lawsuit against her attorney Jim Kridel this week, claiming his shoddy work on her case is the real reason she's now a felon.
Since the Housewives stars filed for bankruptcy with nearly $14 million in debt in 2009, the Giudices have also publicly shamed their accountant on TV for his part in the scam, as previously reported by Radar.
"They're bull-sh**ters. They're horrible people. I don't know how they live with themselves," added Mastropole.
In addition to his sizeable civil judgment, Mastropole has also not seen the $420,902.60 "Juicy Joe" owes him in estate debt— monies he'll never recoup since their bankruptcy case was settled and their massive debt was discharged in April.
The legally troubled pair also has to pay the court more than $400,000 in restitution, so Mastropole has reason to wonder where the Real Housewives of New Jersey stars have wrangled the cash to pursue a lawsuit.
Article continues below advertisement
"Where are they getting the money for that? They should take that money they're using to sue the lawyer and pay their debts!" exclaimed Mastropole, adding words of warning for Teresa's current legal team.
"The lawyer that they're using to sue the other lawyer, if it's not a favorable decision they will probably sue that lawyer also!" he said.
Five years later, the construction exec still regrets perusing any legal action against his former friends.
"I'm out about $400,000 in attorney fees," he said. "I'll probably never get my money. I was better off letting them rip me off and not hiring my attorney. I should have just walked away."