Exclusive
Teresa Aprea Moves Out! 'RHONJ" Star & Husband Rino Having Marriage Issues — Claims Source, It 'Got Really Bad'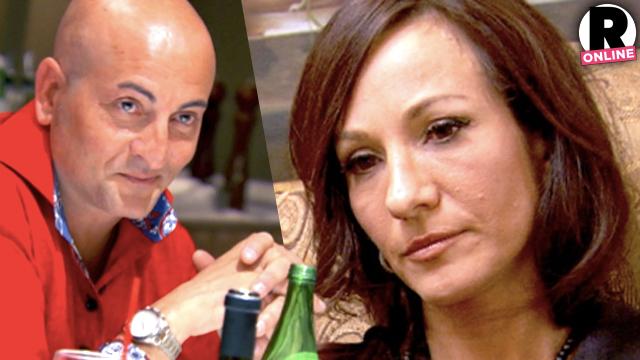 Although Real Housewives of New Jersey star Teresa Aprea, 45, was quick to spread rumors that Teresa Giudice, 42, has an unfaithful husband, relationship karma may be coming back to bite her! Multiple sources tell RadarOnline.com exclusively that the Apreas are secretly having marriage issues of their own.
According to a source close to the couple, "The Apreas have been having marital problems since the show wrapped."
Article continues below advertisement
Teresa is married to restaurateur Rino Aprea, who was recently accused of cheating on Teresa with her mother, Santa. Though he strenuously denied it, the rumor was just the tip of the iceberg when it comes to their tensions, said the source.
"A few weeks ago, tensions got really bad," the source claimed, and "Teresa ended up leaving the home the couple shares and moving temporarily into the basement of her parents' home for a while, where her sister, Nicole Napolitano, already lives."
The couple has since weathered the storm, however. Now, said the source, "They are definitely together and the drama has calmed down."
Will it be their last wave of trouble? Stay tuned!