Exclusive
Christmas Surprise! Sofia Vergara Engaged To Joe Manganiello – Couple Dating For Six Months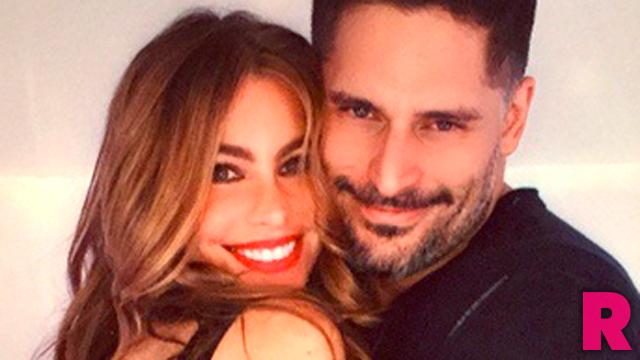 Article continues below advertisement
On Dec. 28, which was Manganiello's 38th bday, Vergara, took to her Instagram to share a photo of a birthday cake, coffee and black and gold balloons with a caption that read, "Hawaiian bday!!"
In another snap, the Modern Family actress, 42, shared a birthday message to her beau, which said, "Happy happy bday to my love and best friend ❤️❤️ to the one that makes me laugh like crazy! Have a healthy wonderful year babe!!!"
Vergara has been engaged once before, to Nick Loeb, 39, but broke off the engagement shortly before she started dating Manganiello in July.
She kept that engagement a secret at first, and a source said to expect the same behavior with her new relationship update.
"Sofia did this before when she got engaged to her ex-fiancé, Nick Loeb around her 40th birthday," said a source close to the couple. "She played hide-and-go-seek with the engagement ring. One minute, she was photographed with it on, the next minute she'd have it off. Now, she appears to be doing the same thing again!"
The buxom beauty reportedly got engaged to the Onion Crunch king Loeb in Mexico on July 10, 2012. However, she did not confirm it until a month and a half later, on Aug. 29, 2012! She announced her split from Loeb on May 24 of this year. The breakup (the second for the couple) reportedly came after a series of fights over her continuing friendship with former love Chris Paciello.
Do you think that Sofia Vergara and Joe Manganiello should get married? Let us know in the comments below.